The beautiful thing about a cheese board — other than the fact that it features cheese — is that there's no one right way to put it together. If you're not sure the crackers on your board will complement the Gruyère, they may be a perfect match for the Brie; if not, your guests won't even notice because they'll be too busy eating that brie with slices of green apple.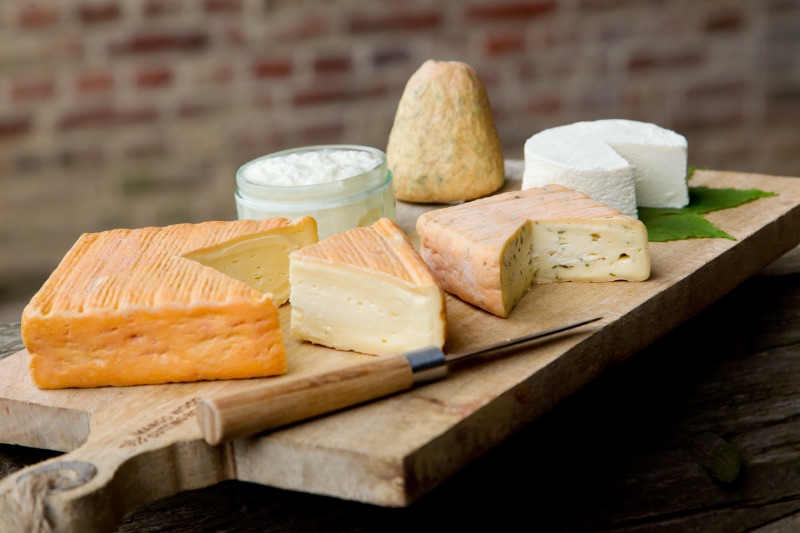 Given this flexibility, home cheesemaking teacher and cheese and wine pairing expert Kirstin Jackson says it's a shame people don't experiment more when pairing cheese with other foods.
"Just play around with different flavors," Jackson says. "Sometimes you have a surprise discovery that you would have never thought of."
In a cheese-board rut, or looking for cheese pairings beyond standbys liked fruit and cured meats? We asked Jackson and American Cheese Society Certified Cheese Professional Vanessa Chang for their favorite unexpected foods to pair with cheese, and their out-of-the-box suggestions will take your next cheese board from banal to inspired. Just remember the basic principle of pairing, says Jackson: For each pairing, consider whether you want to match or contrast with the flavors and textures of the cheese.
Kimchi
"The aged Alpine-style cheeses are magic with kimchi," Chang says, since the sour-savory tang of the veggies offsets the nutty creaminess of a cheese like Emmentaler or Challerhocker. Chang prefers baechu kimchi, the Napa cabbage variety. One of her favorite ways to serve the combo is to make crostini topped with chopped kimchi and pair it with a harder cheese like Gruyère: "It's this mysterious and delicious play of salt, buttery fat, and spicy, crunchy ferment."
Jackson echoes Chang's kimchi recommendation, adding that other fermented vegetables — think carrots or cauliflower — also pair beautifully with semi-hard cheeses, even "the funkier ones that are really good for melting, like raclette." As she points out, fermented vegetables alongside cheese and some type of bread or cracker plays on the traditional English ploughman's lunch, which is often based on bread, cheese, and pickles. It's a classic for a reason.
Smoked Oysters
Seafood usually isn't the first thing you think of when it comes to cheese pairing, but Jackson makes an exception for smoked oysters: Their "sultry, smoky taste" plays well with older cheddars and alpine cheese, she explains. She advises caution when it comes to fresher seafood, however, since the flavors may be overpowering.
"If you're having a rock cod, maybe it's too fresh," she says. "It's nice to have something that has a little bit more of a backbone to it when you're pairing with cheese." That said, she does enjoy a plate of boquerones, or fresh anchovies marinated in vinegar, with slices of pecorino or parmesan. "Pickled fish actually can work really well too, if you're down for fooling around with different flavors and [to] see what sparks."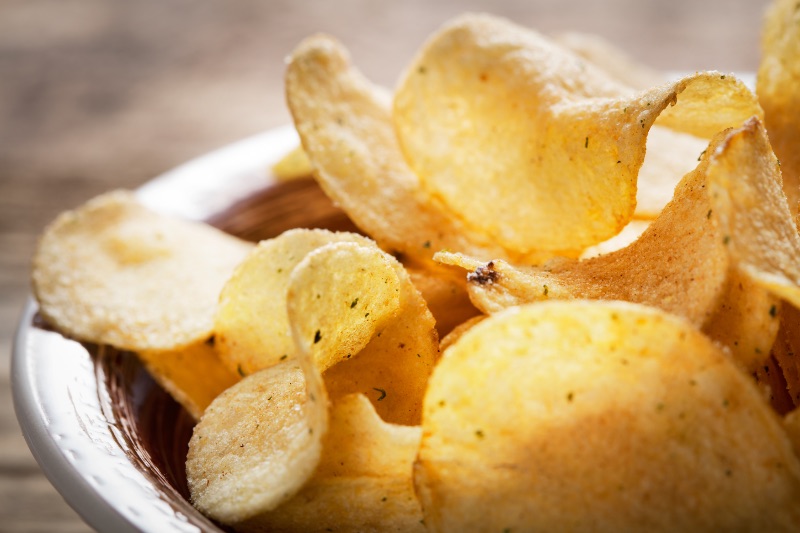 Potato Chips
Serving this snack food staple alongside a high-end cheese might seem like sacrilege, but Chang and Jackson agree that it's the good kind of unorthodox. "I love plain potato chips paired with Truffle Tremor from Cypress Grove, a tangy aged chèvre with a rind like Brie flavored with truffle," Chang says. "If you're extra and get the Torres truffle potato chips, [they're] pretty rocking with a soft-ripened triple crème" — while you're matching truffle flavors with this pairing, you're also contrasting crunch with cream.
Jackson prefers chips with soft cheeses (look for "a really ripe triple crème, like Mt. Tam or Crémeux des Cîteaux or Brillat-Savarin"), too. And while you can't go wrong with plain potato chips, she says to consider salt and vinegar potato chips for an extra kick: "Then you have that crispy pang off that really kind of plush, bouncy cheese," she explains. "With the salt and vinegar, it's just like putting a little bit of lemon in a cream sauce. It really brightens it up."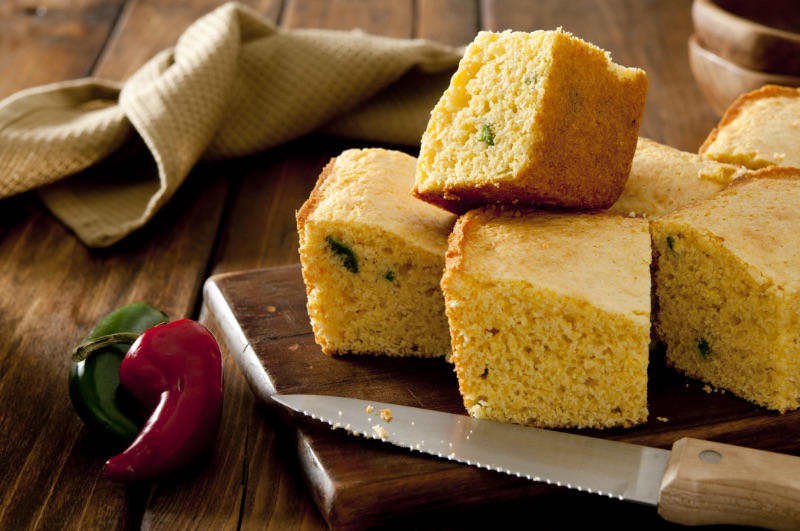 Corn (or Cornbread, or Caramel Corn)
Corn on the cob may seem like a confusing candidate for inclusion on a cheese board, but "feta loves the sweetness of something like fresh corn," Chang insists. "When cob isn't in season, I often pair piping hot cornbread — on the sweeter side, any sort of texture, dense or airy — with hunks of feta as a meal."
For an even sweeter spin on the corn idea, grab a bag of caramel corn. "Honestly, blues are quite good with a lot of snack foods and confections," Chang says, for example "caramel corn with a creamy blue like Bleu d'Auvergne." If you already like to add a few squares of chocolate to your cheese board, you know how good sweet and savory can be when it comes to cheese; it's not a far leap to sub in this sweet snack food instead.
Cheetos
"Don't ask me why," Chang says, "but Cheetos and Cambazola just work." If you're picking up on a snack food theme here, you're onto something. "No joke, the Trader Joe's snack section pairs with all manner of cheese," Chang continues. "The lentil and potato curls I love with the salty bite and texture of aged sheep's milk cheese, like a Basque Ossau-Iraty or an Italian pecorino." These high-low pairings could showcase entirely different flavors in your cheeses than your cheese board go-tos.
This article was written by Hayley MacMillen from Food & Wine and was legally licensed through the NewsCred publisher network. Please direct all licensing questions to legal@newscred.com.