Last year my family relocated from Atlanta, Ga., to Boise, Idaho. Idaho, of course, is the potato capital of the western United States, growing one-third of the nation's russet potatoes. Naturally, they take their french fries very seriously. Order fries at any restaurant or drive-thru and they'll ask you the following question: "Fry sauce?" This pink-hued sauce falls somewhere between commonplace condiment and cult food obsession with every chef and local claiming to have a favorite secret recipe.
For those unfamiliar with fry sauce, this condiment is traditionally a combination of ketchup and mayonnaise flavored with everything from black pepper to garlic to horseradish. The resulting sauce is always rich and creamy, with tons of tang and a back bite of spicy, peppery goodness. Basically, it's the perfect dip for salty, freshly fried potatoes.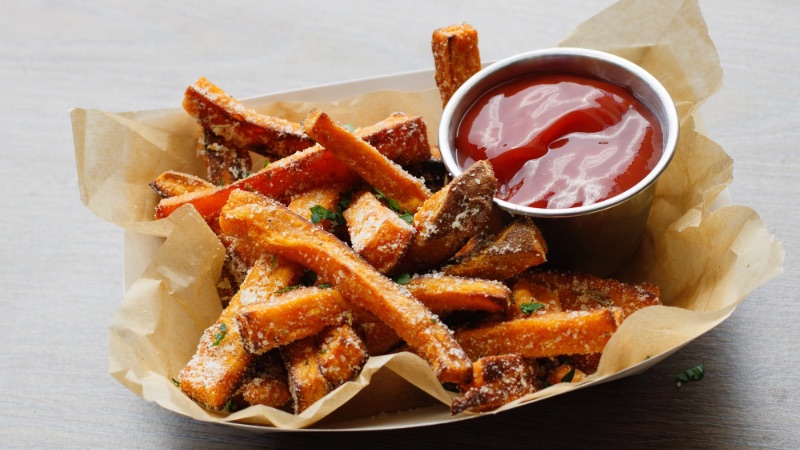 American fry sauce was born in Salt Lake City
Idahoans take fry sauce pretty seriously, so it was quite humorous to me to learn that American fry sauce has a history that tracks its modern birth to Salt Lake City in the 1940s. To be sure, similar sauces exist throughout the world -- mayoketchup is Puerto Rican, salsa golf or salsa rosado is South American, and even the French cocktail sauce bears a striking resemblance to fry sauce -- but the American adaption is credited to the proprietor of Arctic Circle restaurants, Don Carlos Edwards. Edwards mixed up the condiment at his original Salt Lake City restaurant, Don Carlos Barbecue, by combining his white sauce with ketchup and serving it on everything from burgers to fries.
The one key step for even better fry sauce
Use pickle juice! Arctic Circle claims that their fry sauce recipe doesn't include pickle juice, but I've found this ingredient to be the secret shortcut to fry sauce that is deeply savory, tangy, and just a touch sweet.

Storing and serving fry Sauce
Fry sauce is obviously destined for fries, but keep it around for burgers and use it as a dressing for baked potatoes and salads alike.

Fry Sauce
Makes about 2 1/2 cups
2 cups mayonnaise
1/2 cup ketchup
1 tablespoon pickle brine, preferably from bread and butter pickles
1 teaspoon Worcestershire sauce
1/4 teaspoon kosher salt
1/4 teaspoon smoked paprika
Pinch cayenne pepper
1. Place all the ingredients in a medium bowl; whisk to combine.
2. Cover the sauce and refrigerate at least 30 minutes, but preferably 8 hours.
3. Serve the sauce cold with hot fries for dipping.
Recipe note: The sauce keeps well in an airtight container in the refrigerator for up to one week.
This article is written by Meghan Splawn from The Kitchn and was legally licensed via the Tribune Content Agency through the NewsCred publisher network. Please direct all licensing questions to legal@newscred.com.