The first time I made a crazy cake, it was a few days after 9/11. At the time, I lived in Wisconsin with my boyfriend and the world felt sharp and uncertain.
After spending countless hours on the couch, I needed something to do that would get me away from the TV. Baking seemed like a good idea. A recipe on the back of the "The Wooden Spoon Bread Book" (Atlantic Monthly Press, 1994) caught my eye, "This cake is mixed right in the pan, without an egg to help it rise. The crazy part is that it turns out so well."
Something easy that turns out well? Just what I needed.
Fifteen years later, that boyfriend is now my husband, we live in New York, and the world, well, you know -- at times, it feels sharp and uncertain.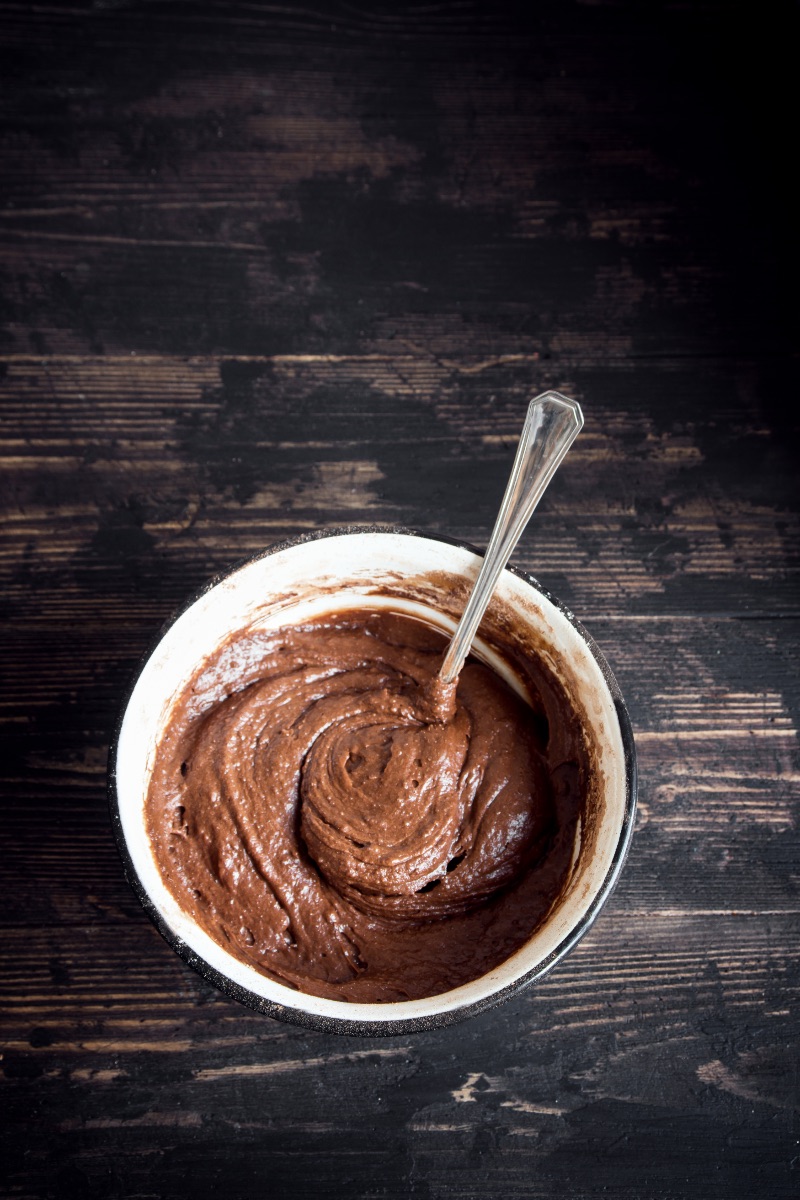 I still make the crazy cake.
What is crazy (or wacky) cake?
This cake, which seems to date from the late '30s or early '40s and also goes by the name "wacky cake," doesn't use eggs or dairy. And you'd never know it.
It bakes up moist and tender, thanks to a combination of baking soda and vinegar, without any of the heaviness that often occurs in egg-free cakes. The texture reminds me of the classic comfort of boxed cake mix in the best possible way.
It's a perfect dessert to make for last-minute guests or for those times when you crave a slice of cake, but don't want to spend a lot of time in the kitchen.
How to make the best crazy cake
Crazy cake is always going to be easy to make. That's its nature, but there are a few ways to ensure it's spectacular.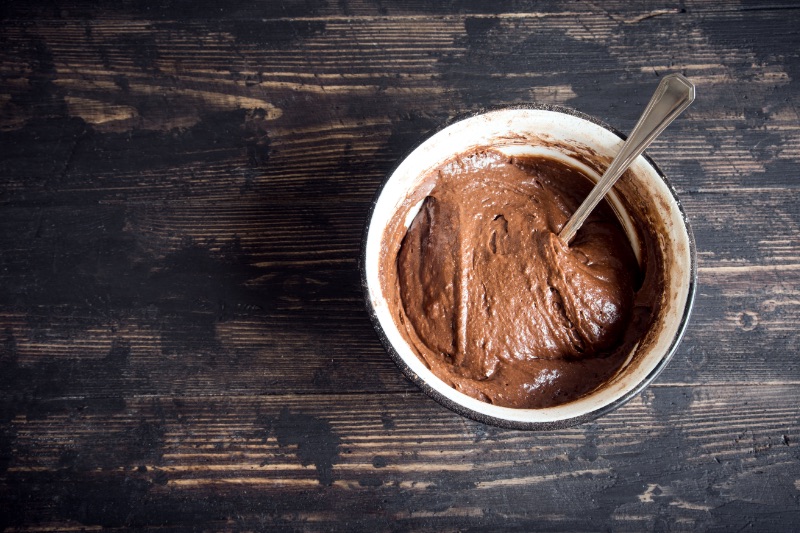 1. Mix the batter in a bowl, not in the cake pan.
Here's where I depart from the classic preparation a bit. The original recipe directs you to combine the ingredients in the cake pan and stir. I have a few problems with this. First, it's messy. Mixing together a cake batter in a cake pan takes more work than it's worth. Second, the cake sticks to the pan.
To solve these two problems, mix the batter in a bowl. Yes, it dirties an extra bowl, but it's worth it. And mix the batter with a whisk or fork; there's really no need to use an electric mixer. However, if that's more comfortable for you, go for it.
2. Use the best cocoa powder.
There's only 1/4 cup of cocoa powder -- Dutch or natural, both work -- in the recipe. To make sure the cake has a nice chocolate kick, use a high-quality cocoa powder.
Pro tip: An easy way to tell the quality of a cocoa powder is by checking the fat content listed in the nutritional label. The higher the fat, the better the flavor. You want at least one gram of fat for each five-gram serving.
3. Coffee will make the chocolate more intense.
In baked goods, coffee has the magical ability to make chocolate taste more intense. For this recipe, use a cup of cooled coffee. If you don't want to use coffee, use milk (dairy-free milk is fine). The original recipe for crazy cake uses water, not coffee or milk, but water leads to a flat-tasting cake.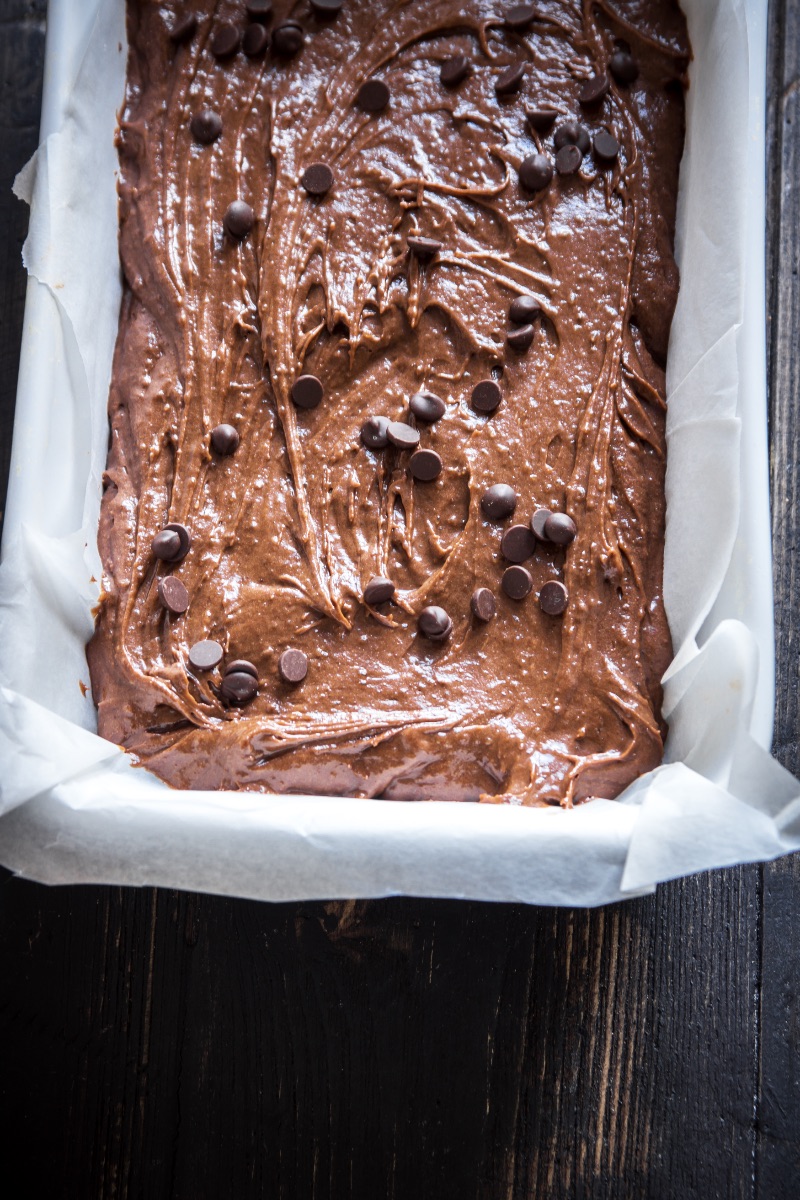 4. Mix in no more than 1/2 cup of chocolate chips or dried fruit (or both!).
Sprinkle a handful of chocolate chips or dried fruit into the batter (dark chocolate chips and dried cherries are an especially nice combination). Use no more than 1/2 cup of chocolate chips or dried fruit (or a mixture of both). More than that, and the cake doesn't rise well.
5. The best topping takes only two seconds.
Most of the time, I don't frost this cake. Once it's cooled, I sift some powdered sugar over the top and call it a day. Put a little powdered sugar in a sifter or a mesh sieve and tap over the top. It takes two seconds and is pretty, fancy and tasty.
Of course, there are the times when life just needs a little frosting; and the extra time is worth it. Top this cake with your favorite frosting when you need to. Cream cheese, chocolate and vanilla frostings all taste great.

Chocolate Wacky Cake
Serves 8
Adapted from "The Wooden Spoon Bread Book" by Marilyn M. Moore
Cooking spray
1 1/2 cups all-purpose flour
1 cup granulated sugar
1/4 cup unsweetened cocoa powder
1 teaspoon baking soda
1/2 teaspoon salt
1 cup cooled coffee or milk, regular or dairy-free
1 tablespoon apple cider or distilled white vinegar
1 teaspoon vanilla extract
1/2 cup chocolate chips or dried fruit, or a combination
Powdered sugar for dusting, or 2 cups frosting (optional)
Arrange a rack in the middle of the oven and heat to 350 F. Lightly coat an 8-by8-inch square baking pan with cooking spray; set aside.
Whisk the flour, sugar, cocoa powder, baking soda and salt in a medium bowl. Add the coffee or milk, vinegar and vanilla. Stir until the batter is smooth; it will be thin. Add the chocolate chips and dried fruit if using and stir to combine. Pour the batter into the prepared pan.
Bake until a cake tester inserted into the middle of the pan comes out clean, about 25 minutes. Place the pan on a wire rack and cool completely. Dust with powdered sugar, or finish with your favorite frosting if desired.
Recipe notes: Leftover cake can be stored tightly wrapped at room temperature for up to three days.
This article is written by Elizabeth Barbone from The Kitchn and was legally licensed via the Tribune Content Agency through the NewsCred publisher network. Please direct all licensing questions to legal@newscred.com.