If you're hosting a Halloween party, you're probably going to have a few pumpkins around, for carving or decoration. Turn a couple into tabletop coolers that keep drinks chilled and fit your spooky decor.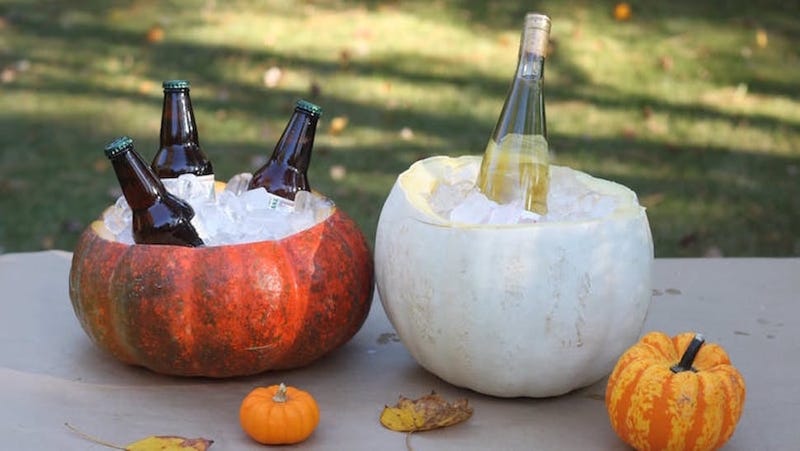 You'll have better results with uncarved pumpkins, because you can choose the right size and shape for a cooler, but if you only have already-carved jack-o'-lanterns on hand, they'll work, too. Pick pumpkins that are wide and have a flat bottom. Cut the top off so you can fit plenty of drinks through the opening. If you're using a jack-o'-lantern, cut the hole in the top a little wider than it already is. Scrape out the pumpkin guts and let it dry out a little.
When you're ready to prep the pumpkin to hold drinks, put a bowl inside, or line with aluminum foil, to catch the melting ice and keep too much condensation from collecting on the outside. Fill with ice, leaving enough room for drinks. As a precaution against condensation, you may want to put a plastic placemat or towel under the pumpkin.
Image from Meghan Splawn.
This article was written by Heather Yamada-Hosley from Lifehacker and was legally licensed through the NewsCred publisher network. Please direct all licensing questions to legal@newscred.com.