When the weather gets warm, there's nothing I crave more than a perfectly made lobster roll. So simple yet so delicious, it's my quintessential summer food. With Memorial Day weekend approaching, I asked some of Manhattan's lobster roll aficionados, as well as the owner of my all-time-favorite lobster roll spot in Portland, Maine, to share their secrets for making the ultimate lobster roll.
Mary Redding, the chef/owner of Mary's Fish Camp, keeps things super-minimal, using mayo, lemon juice, salt and pepper. "It should be all about the lobster," says Redding. "Also, keep the pieces large versus mincing them into tuna fish."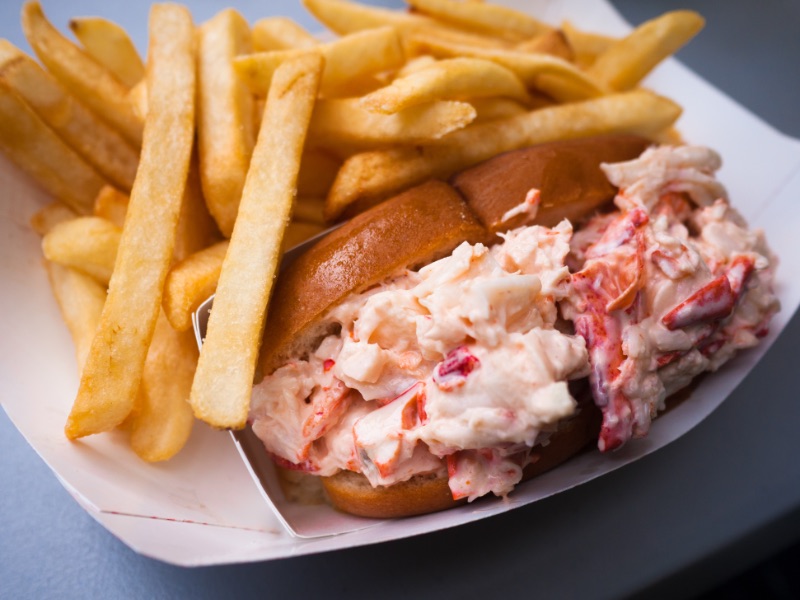 Bun of choice: Pepperidge Farm's top-loading buns. Redding sautés each side, caramelizing it like you would to make grilled cheese.
Laurent Tourondel, the chef/owner of BLT Fish, uses just a touch of Hellmann's mayo, tarragon, diced celery for crunch and a little lemon juice for brightness.
Bun of choice: A brioche bun. Tourondel says it holds up well to the lobster and adds that much more richness.
Marc Murphy serves up a delicious lobster roll at his seafood shack Ditch Plains. His tips: Salt the water that you cook the lobster in. Don't overcook the lobster (you'll be left with rubbery meat). And restrain from over-garnishing.
Bun of choice: Martin's potato roll, grilled and buttered.
Ed McFarland, who opened Ed's Lobster Bar in March, says the key to a beautiful lobster roll is cooking the meat so that it's nice and tender. "If you have tender meat, then you only need a tiny bit of mayo, celery, lemon juice and salt and pepper to finish it off," he says.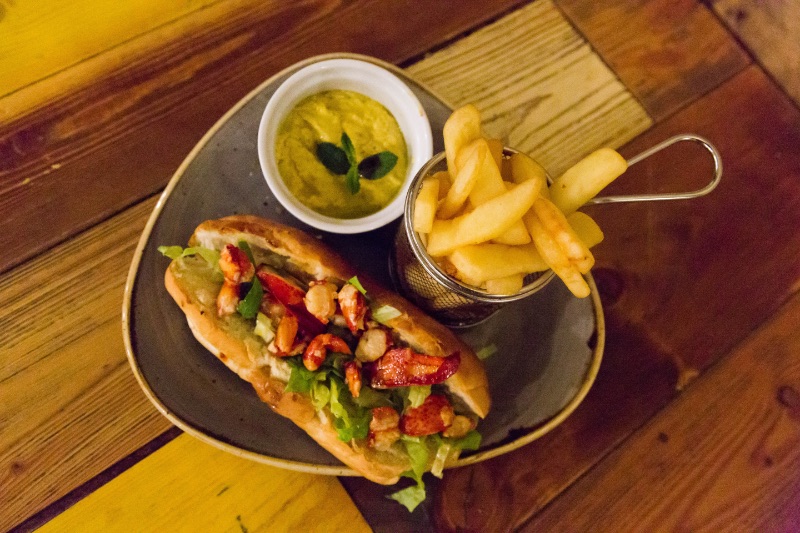 David Pulido, owner of Portland Lobster Co. in Maine, served more than 12,000 lobster rolls last year from May to October. What makes them so great? He uses tail, knuckle and claw meat fresh-picked from Maine lobsters each morning. He adds a drizzle of drawn butter on top and a sheet of romaine lettuce. As for mayo? "This isn't tuna fish," says Pulido. "Less than five percent of our customers even think of putting mayo on the lobster roll. We serve it on the side."
Bun of choice: Any New England–style split-top hot dog roll, toasted with just a touch of butter.
This article was written by Jen Murphy from Food & Wine and was legally licensed through the NewsCred publisher network. Please direct all licensing questions to legal@newscred.com.