There's more to Alison Roman's kitchen game than the salted butter chocolate chunk shortbread cookies that you've seen all over the Internet. For this week's episode of Mad Genius Live, the Dining In author stopped by the Test Kitchen to share some tips for making an Oscar-worthy feast – starting with her crispy smashed potatoes with fried onions and parsley.
Though Roman admits she loves boiled potatoes, when she's making fried potatoes, she doesn't boil them first. Instead, she steams the potatoes. This way, they absorb less water and ultimately turn out crispier.
In her book, Roman expands upon the art of steaming: "Don't over steam or they will fall apart, never giving them a chance to hit that oil. Don't under steam, or you'll never be able to crush them."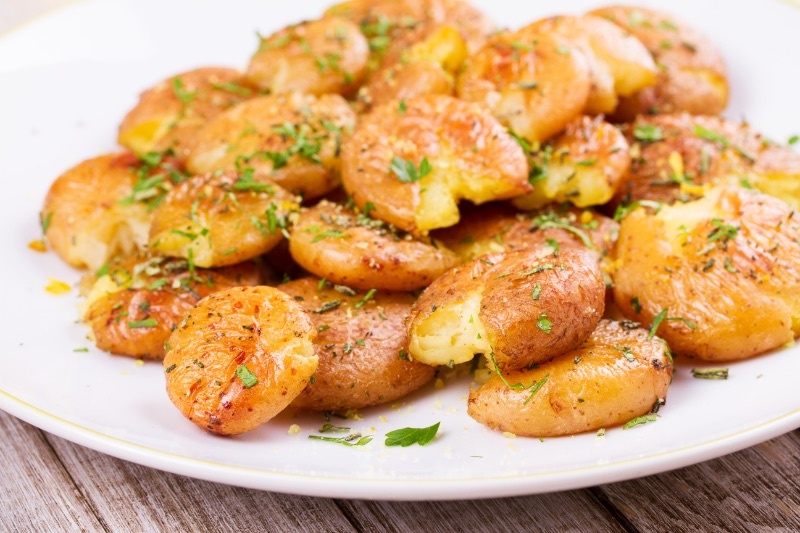 When the potatoes have been steamed for just long enough, they're ready to smash (Roman uses the palm of her hand, here) and sizzle. For frying, Roman says, "Follow the fat." Whether your burner is tilted or your pan has a divot, make sure to place the potatoes where the chicken fat (or olive oil or butter) naturally pools.
Pro-tip: Make sure your oil is hot enough by putting a little bit of potato in the pan. If the potato piece bubbles instantaneously, the oil is ready.
To go along with this decadent side dish, Roman also demonstrated how to make her cumin lamb chops with charred scallions and peanuts. She recommends buying the chops un-frenched (a.k.a with the fat still coating the bones) to maximize flavor as well as the amount of meat. Plus, the meaty bones are great for nibbling.
As for the spice mix used to season the lamb chops, Roman suggests using a mortar and pestle to crush together the Sichuan peppercorns, cumin seeds, and red pepper flakes. This keeps the spices coarse and enables them to retain their texture.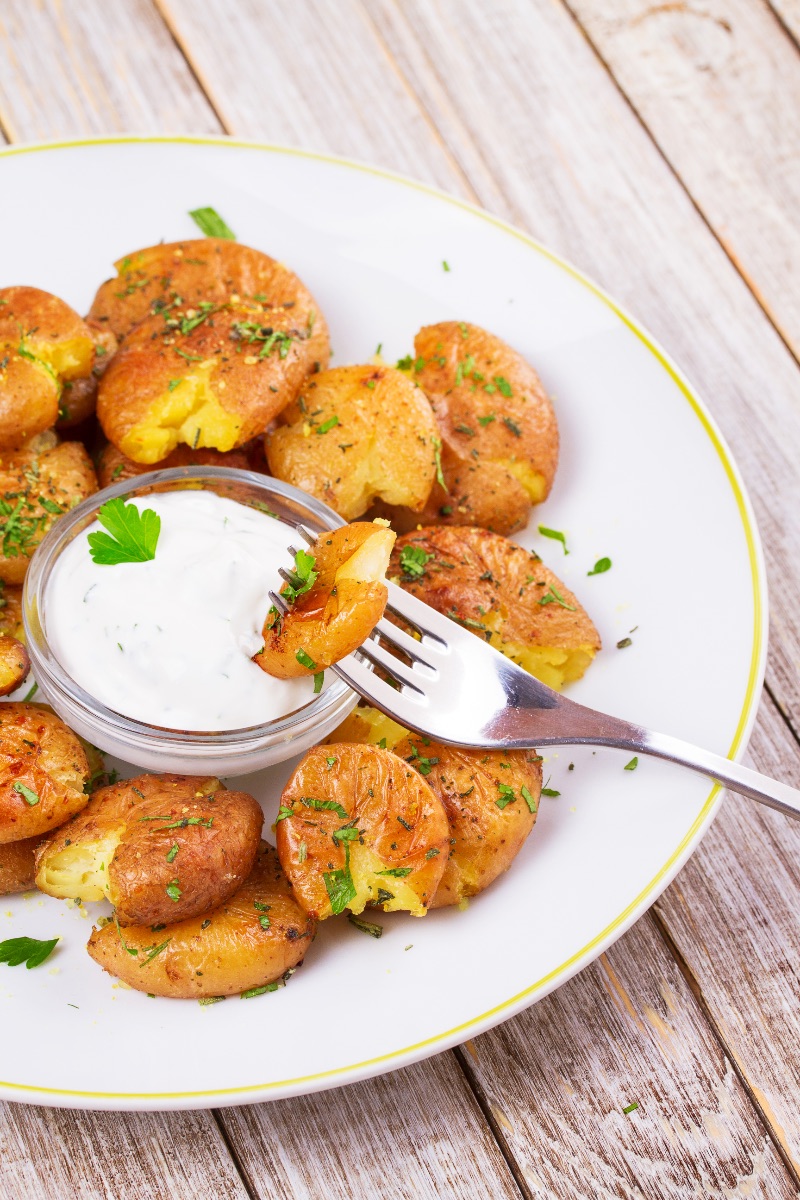 In Roman's opinion, lamb chops are the ultimate weeknight dinner. Why? They only take seven minutes to cook!
Check out this story for other chef takes on weekday meals. And for more of Roman's approachable, Instagrammable recipes, take a look at her new cookbook.
This article was written by Nina Friend from Food & Wine and was legally licensed through the NewsCred publisher network. Please direct all licensing questions to legal@newscred.com.