Baking a layer cake at home isn't difficult, but it does require quite a bit of time. If you're in a hurry, or just looking for something a little different, allow us to suggest a handy tool that will cut the cook time down to under 30 minutes, while undoubtedly eliciting oohs and ahs from whoever you serve it to. We're talking about a waffle iron, to make, you guessed it: a layer cake made out of cake batter waffles.
You can thank Food & Wine Culinary Director Justin Chapple for this thing of beauty. Turning out the waffle layer cake as his latest Mad Genius Tip, Chapple shows off not just a new, Instagram-friendly way to use that waffle iron, but also a way to whip up a layer cake in no time. What's more, it's a pretty brilliant way to turn out a cake if it's so hot outside that you don't want to turn on your oven. (Or if, say, you live in a tiny apartment and use your oven for storage...)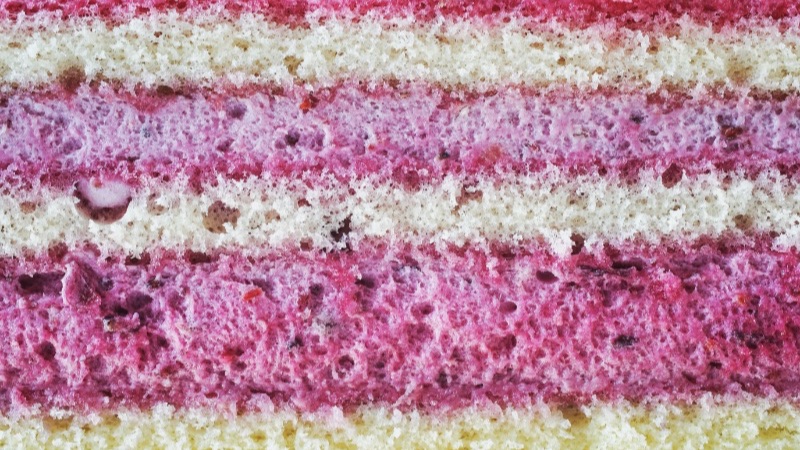 Pour cake batter into a waffle iron, let your waffle cool as you make the next one, and by the time you've got a stack ready to pile into a cake, all the waffles will be cool enough to frost. Then it's as simple as layering and frosting.
Chapple uses chocolate cake batter and vanilla frosting here, but you could, of course, use whatever flavors you want.
Unsurprisingly, our resident Mad Genius is no stranger to finding inventive ways to make cake baking a little easier, and a little more exciting. Most recently, he showed us how to frost a cake upside to get bakery-worthy smoothness. He also has some great pointers for keeping finicky parchment paper in place, instead of watching it immediately unfurl after you've laid it in a pan.
And if there was any doubt, Chapple definitely knows his way around a waffle iron. Kimchi hashbrown waffles, anyone? Fire some up after you've built your cake.
This article was written by Alison Spiegel from Food & Wine and was legally licensed through the NewsCred publisher network. Please direct all licensing questions to legal@newscred.com.