Is there anything that can't be done to a potato? Whether boiled, fried, roasted or grilled, these tubers are a great vehicle for all kinds of flavors and are actually healthier than you think (with the skin, they provide about 45% of your daily requirement of Vitamin C). All this, and they can clean your silverware.
Which leads us to the question—is there anything a potato can't do?
Here are nine lesser known ways to use this beloved vegetable.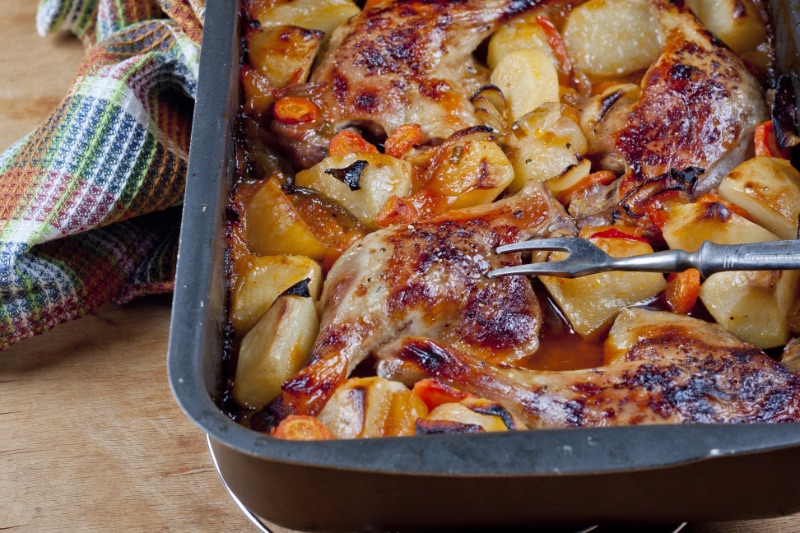 1. Roast them under chicken. Cook whole legs right on top of the potatoes so they are bathed in luscious chicken fat.
2. Add them to pizza, pasta or pie. Yep, have a carb fest and use them the Ligurian way, in pasta with pesto or on top of pizza. Or make this lovely French-style galette.
3. Fry puff balls. Go a step beyond the typical French fry and make a potato dough, which turns into a fluffy golden puff after a bubbling oil bath.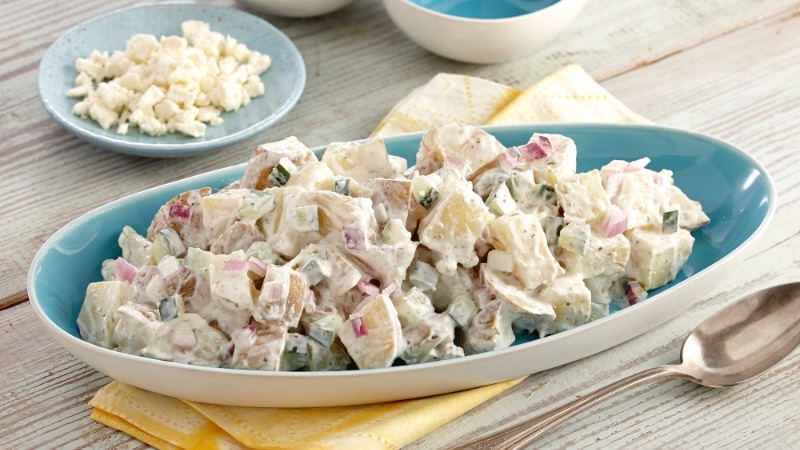 4 Dress them with yogurt. Toss them with Greek tzatziki instead of the usual mayo-based dressing for an updated take on the picnic salad.
5. Grill them. For a smoky salad complete with bacon and blue cheese, char oiled, par-boiled potatoes until grill marks appear.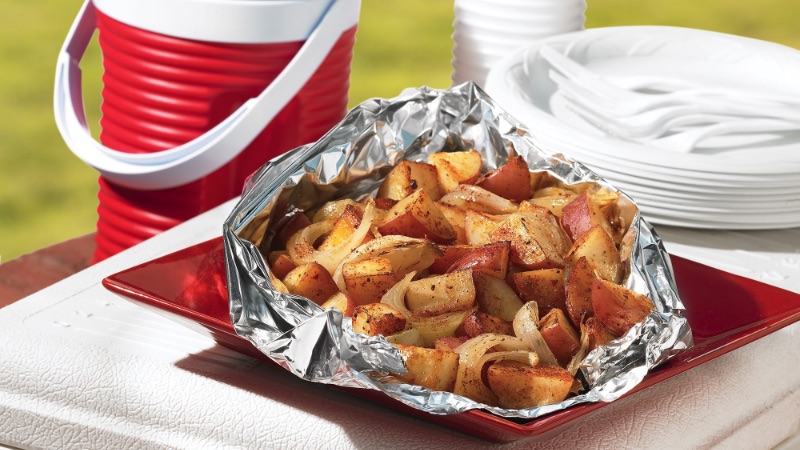 6. Make scallion pancakes. Add potatoes to this Jewish-Chinese food mash-up.
7. Add them to a soufflé. Mashed potatoes are your new secret to a making a savory soufflé that never falls.
8. Smother them. Cover baked potatoes with gravy, sour cream, cheese and bacon fun take on poutine. To recover, make these healthy potato skins with broccoli pesto.
9. Cut them into accordions. Wait a sec. Are those giant larvae? Nope, they're just whole potatoes that are partially sliced so they can be infused with smoky butter.
This article was written by Kristin Donnelly from Food & Wine and was legally licensed through the NewsCred publisher network. Please direct all licensing questions to legal@newscred.com.