Nearly a decade ago, a carrot cake changed Amy Zitelman's life. Her sister Shelby was at a Shabbat dinner in Israel with her husband's family, and his mother, Rachella, made her signature cake for dessert. Shelby called Amy to rave about this now-legendary cake—it was moist, complex, and delicious, and, most importantly, Rachella had used tahini instead of oil. "We wondered," said Zitelman. "If tahini can be used in a carrot cake, what else can it be used for?"
After researching tahini back home in the U.S. and finding nothing that compared to the options in Israel, Amy, Shelby, and their sister Jackie founded Soom Foods. The Philadelphia-based company specializes in premium tahini, made from roasted and ground Ethiopian White Humera sesame seeds. "It's healthy, it's delicious, and it's versatile," Zitelman said. "Our goal was to make tahini a more popular ingredient in the American market."
More than seven years after founding Soom, the trio is realizing that goal—both in home pantries and in chef's kitchens. In the U.S., sales of the sesame paste have risen steadily from 2015 to 2020, and in the spring, during the onset of the COVID-19 pandemic when people were stocking their pantries and cooking up a storm, Amazon searches for tahini averaged 18,000 per month, up from 6,000 a month in 2019—indicating that the condiment has become more of a staple ingredient.
Chefs around the country have relied on Soom to make stand-out recipes, like Michael Solomonov's iconic hummus at Philadelphia's Zahav. "The secret to great Israeli-style hummus is an obscene amount of tehina, as much as half of the recipe by weight, so it's especially important to use the best quality you can find," the chef wrote in Zahav: A World of Israeli Cooking. (Solomonov, along with co-author and business partner, Steve Cook, were Soom's very first customers.) But while hummus might be the most common recipe to call for tahini, it's far from the only one. In restaurants around the country, chefs are using it in sauces, pastries, hot drinks, and more unexpected ways.
In November, Zitelman released her first cookbook, co-written with writer and recipe developer Andrew Schloss. The Tahini Table highlights how the creamy paste can be used to make everything from pancakes to black bean burgers and brownies.
Read on for five ways to use tahini that go way beyond hummus.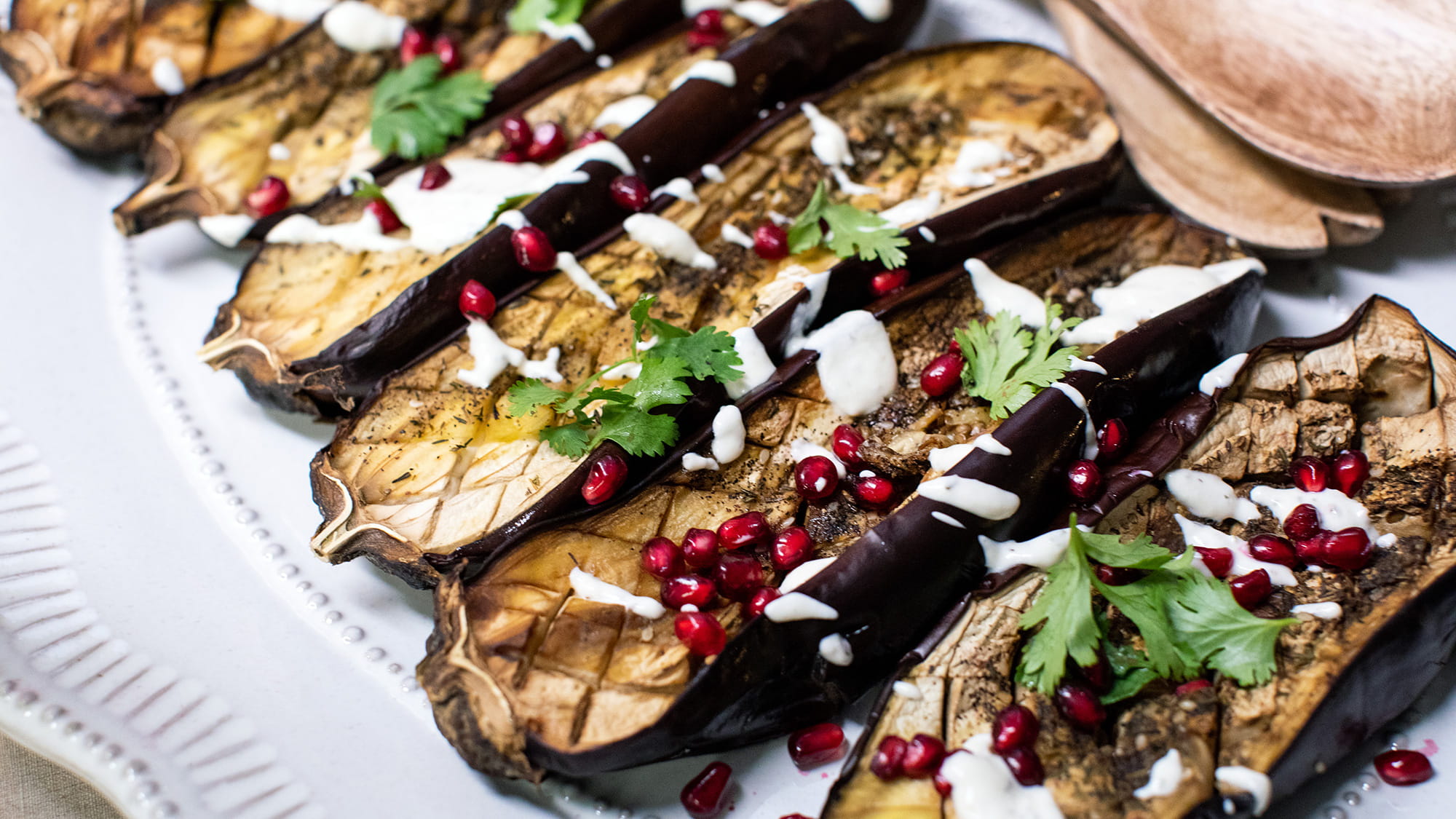 It drizzles over everything
Zitelman loves spooning tahini straight from the jar onto her morning Greek yogurt, along with a little silan (date syrup), or with honey, almonds, and banana slices. But it can also be whirred into a sweet or savory sauce—think barbeque, pesto, dressings, or even dairy-free mayo. Also, "you cannot sleep on the tahini salted caramel sauce in the first chapter of the book," she said. It makes a luxe substitute for maple syrup on pancakes, waffles, or a few scoops of vanilla ice cream.
It makes luscious drinks
One of the surprise hits at Goldie, Solomonov and Cook's fast casual falafel spot, also in Philadelphia, is the tahini shake. Flavors like mint chocolate, Turkish coffee with halva, and banana are thick, rich, and naturally vegan—and they all use Soom tahini. Besides milkshakes, tahini can be mixed into drinks like hot chocolate or coffee to create a thicker consistency and more complex flavor. One of Zitelman's favorite ways to drink tahini is in a smoothie.
"All across Tel Aviv, they have smoothie stands," she said. "My favorite midday meal would be one with tahini, banana, and dates—it's a match made in heaven. You can use silan as a great sweetener, but I love using pitted real dates that stay chewy after you blend it all together."
It's a versatile dairy substitute
"Our family keeps kosher, and so to make a soup creamy, but not have dairy in it—let's say for like a Shabbat meal where you're traditionally serving meat—we would put tahini in it." Besides thickening soups, Zitelman suggests using tahini as a substitute for eggs or mayonnaise. The book also includes recipes for non-dairy queso and vegan mac and cheese—both have been a hit with friends and her toddler son.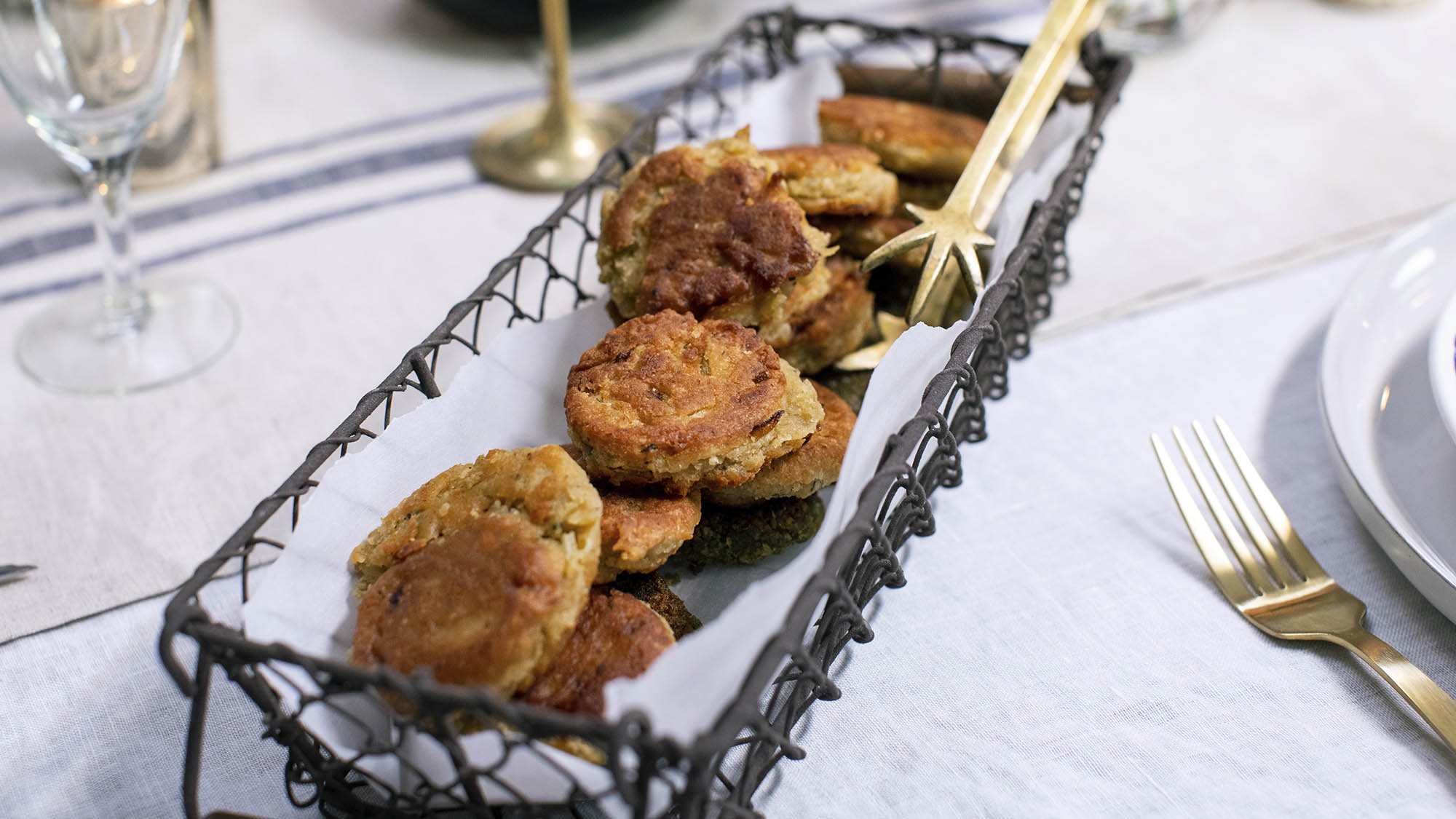 It adds richness and nuttiness to dips
As Solomonov has well established, tahini makes perfect hummus. But the sesame paste can also add a rich, silky texture and roasted, nutty flavor when blended with white beans, edamame, roasted carrots or even guacamole. Cut up some vegetables and pita and start dipping.
It boosts flavor in baked goods
Tahini can improve both the flavor and texture of baked goods, from cakes (like Rachella's carrot cake) to breads, babkas, and donuts. One of Zitelman's favorites is a tahini sugar cookie, which, she notes, is a bit of a crossover between a cookie and shortbread, with a nutty, warm flavor profile. "The tahini also adds a little bit of sophistication," she said.
Along with boosting the flavor, because of its protein and fat content, the sesame paste makes most baked goods more moist without added oil. And we're not saying it makes treats healthy, per se, but tahini is high in antioxidants, healthy fats, and vitamins and minerals, like Vitamin B1, magnesium, and iron. 
This article was written by Regan Stephens from Food & Wine and was legally licensed through the Industry Dive publisher network. Please direct all licensing questions to legal@industrydive.com.