How to win at Veggies
Choose how we're grilling today.
1 - Soak
Soak skewers 30 minutes ahead to prevent burning.
2 - Mix
Mix oil and seasoning for the perfect flavor sauce.
3 - Brush
Brush mix on both sides of veggies for knockout flavor.
4 - Grill
Throw skewers on medium heat for 12-15 min, turning occasionally.
5 - Serve
Serve and revel in the glory of your perfectly grilled, flavorful veggies.
Up Next
Up next:
Learn another way to prep veggies with seasoning
Go
1 - Brush
Brush on oil to get your veggies primed for seasoning.
2 - Flavor
Shake seasoning on both sides for knockout flavor.
3 - Grill
Grill on open flame for a few minutes.
4 - Flip
Flip it and repeat, or until tender-crisp.
5 - Serve
Serve and enjoy another flavorful win as Supreme Grill Master.
Up Next
Up next:
Learn more ways to prep chicken
Go
Your pre-grill essentials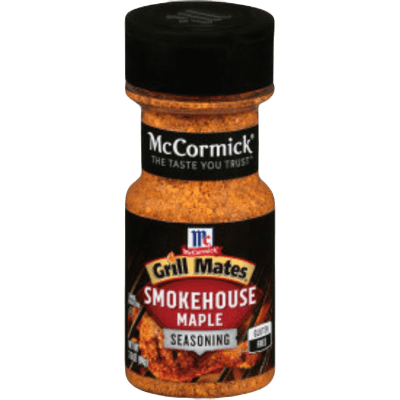 Shake on this smoky sweet blend of coarsely ground spices to liven up the flavor of chicken, pork, and salmon.
What makes it epic
Maple Syrup

Brown Sugar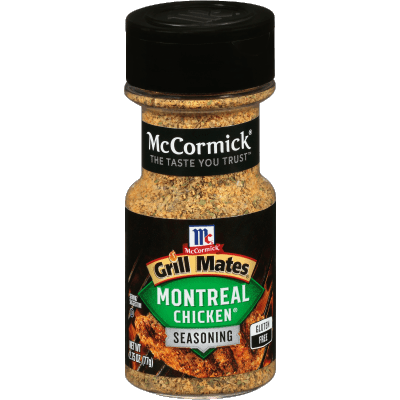 A delicious blend of garlic, black pepper, orange peel and bell peppers.
What makes it zesty
Orange Peel

Black Pepper

Garlic
Made with tomato, onion, garlic and chili pepper, this marinade guarantees bold taste in every bite.
What makes it spicy
Black Pepper

Ginger

Star Anise
Our Flavor Lineup
Check out our Grill Mates products for epic quality and flavor.