Brussels sprouts are one of the few veggies we actually look forward to eating. And when they're crispy? Forget it—everyone else better back off. But here's the catch: It's hard to get them crispy without plenty of time in the oven or a deep fryer. Enter the brussels sprouts skillet with crispy pancetta-garlic bread crumbs. The aromatic topping does double-duty, bringing that extra crunch we crave.
1½ tablespoons unsalted butter
2 garlic cloves, minced
1 cup panko bread crumbs
Kosher salt and freshly ground black pepper
4 ounces pancetta
2⅓ pounds brussels sprouts, trimmed and halved
Zest and juice of 1 lemon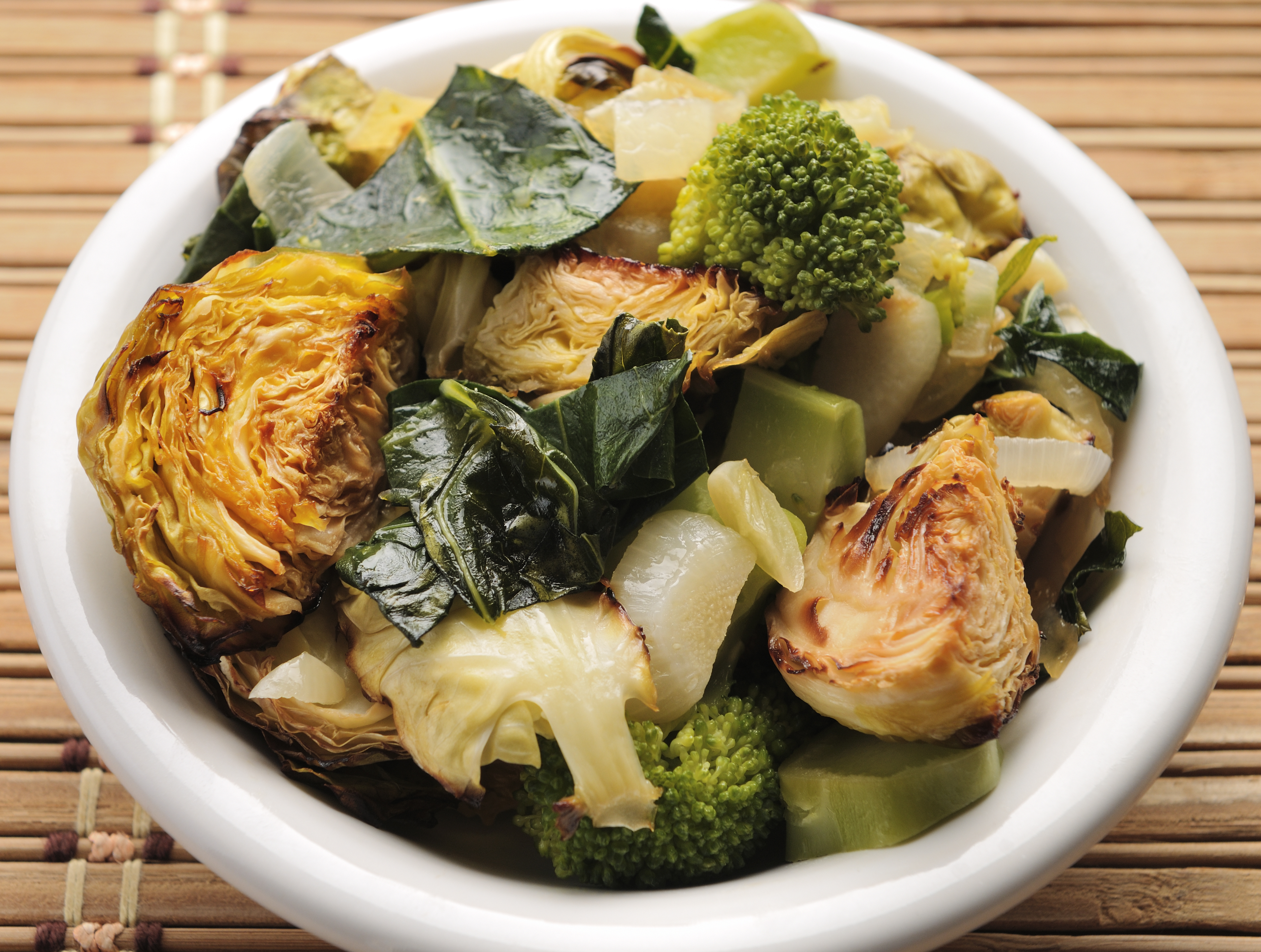 1. In a small skillet, melt the butter over medium heat. Add the garlic and sauté until fragrant, about 1 minute.
2. Add the panko bread crumbs and cook, stirring occasionally, until the bread crumbs are lightly golden brown, about 4 minutes. Season with salt and pepper. Remove from the heat.
3. Heat a large skillet over medium heat. Add the pancetta and cook until the fat renders and the pancetta is crisp, about 4 minutes. Transfer the pancetta with a slotted spoon to paper towels.
4. Add the brussels sprouts to the pan, season generously with salt and pepper, and sauté until tender, 5 to 8 minutes.
5. Add the lemon zest and juice to the pan and stir to combine. Transfer the brussels sprouts to a large serving bowl or platter and top with the bread crumbs and pancetta.
This article was from PureWow and was legally licensed through the NewsCred publisher network. Please direct all licensing questions to legal@newscred.com.