One of the best parts of holiday celebrations is the explosion of decorations that appear in living rooms, on shelves, in windows and all over the home. Christmas trees are hung with ornaments of all shapes and sizes and origins. Remember that second grade winter craft project with popsicle sticks? Yep, it's hanging on your parents' tree, right next to the store-bought glass bauble. It's that mix of old and new, homemade and bought, that makes holiday decor so special. 
This year, add a new and delicious element to your holiday plans: edible decorations! Why not create something for your home that is both lovely and tasty? Some ornament recipes are meant for the tree, while others can garnish your table's centerpiece to be enjoyed after a meal. Some are even lovely enough to put on display, and then sent home as delicious food gifts. There are so many options to make this holiday your own. 
Ornament Recipes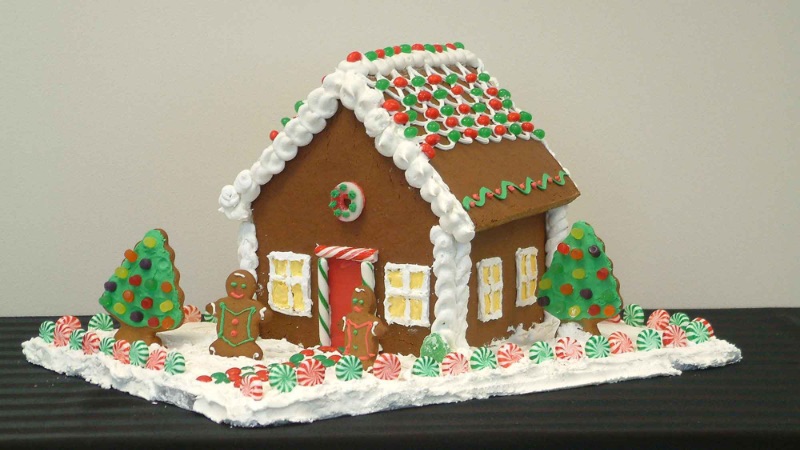 Gingerbread House
Let's start with this classic Gingerbread House: the ultimate labor of love. Though it involves some patience, the finished house is a wonder to behold. It's the perfect way to get the entire family involved - plus you can use all the leftover Christmas candy you have laying around. Allspice and nutmeg along with cinnamon and ginger form the flavor base of the house while peppermints, gum drops, mini marshmallows, licorice, and mints are delicious as well as decorative additions.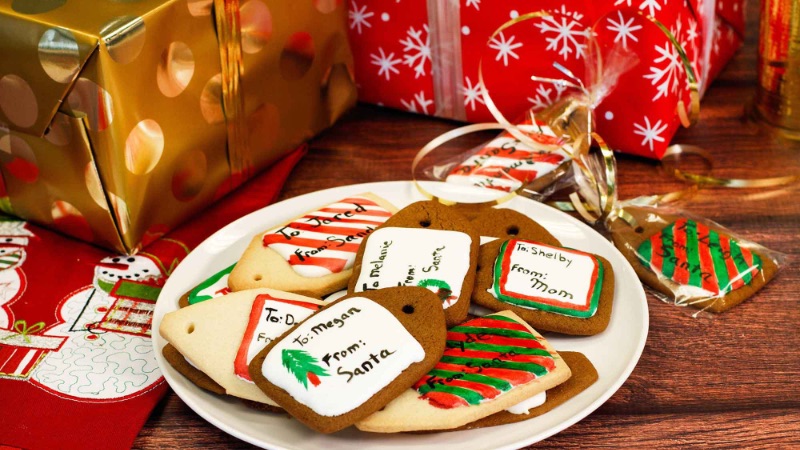 Christmas Cookie Tags
There are also easier options to bring to life equally delicious decorations. We're all familiar with gingerbread men cookies. But have you ever seen one attached to a gift? These Gingerbread Cookie Gift Tags can adorn your Christmas gifts or serve as the gift itself! Made with the warm flavors of spices like ground ginger, ground cinnamon, ground nutmeg and sweetened by pure vanilla extract, molasses, and brown sugar, these cookie tags are a delicious way to liven up the holiday spirit. 
Or, try these eggnog flavored Christmas cookie tags - they're flavored with rum extract for a rich, decadent taste.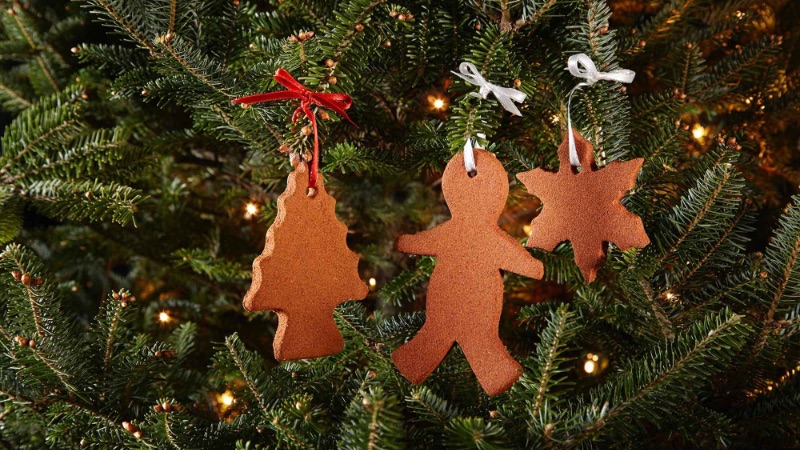 Cinnamon Ornaments
Requiring no baking at all and just two "ingredients," this Cinnamon Star Ornament is the perfect starter project. The assembly is simple: string 10 equal-length cinnamon sticks lengthwise with shiny copper wire, then bend into a star shape. Hang as is, or add additional shorter cinnamon sticks to the center to form the crossover lines. You don't even need to hang this on your tree to enjoy its scent: use it as a light-duty trivet on your table where the warm pot will release a wonderland of aroma.
Keep the spices in the air with Cinnamon Ornaments that look like gingerbread but are actually a potent, oven-dried cinnamon bark. They'll continue to smell amazing for weeks and make a thoughtful, DIY Christmas gift.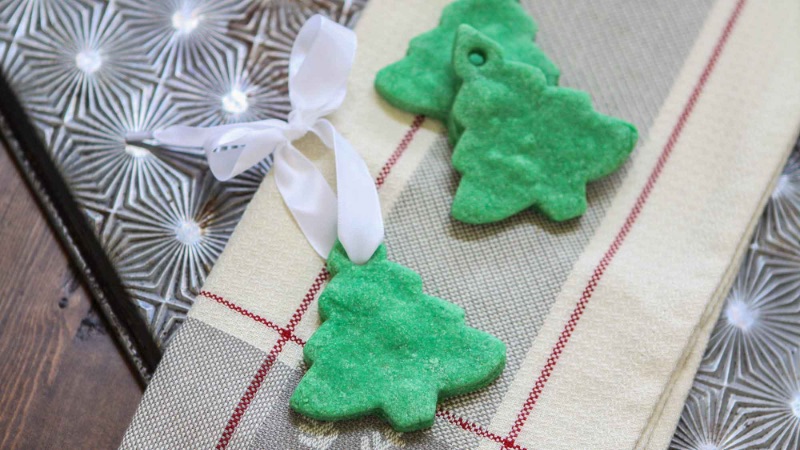 Dough Ornaments
Of course, we haven't forgotten about the tree, where we all love to hang our most treasured ornaments. Each tree tells a story that is unique to the person or family who decorated it. Add to the sparkle with Colorful Dough Ornaments, a festive DIY project suitable for kids and grownups alike. The fun part here? Customizing the dough ornaments to showcase all of the colors of the season - just use McCormick Assorted Food Colors. Then, adorn your Christmas tree with some of the gingerbread cookie gift tags you made earlier, for extra flair.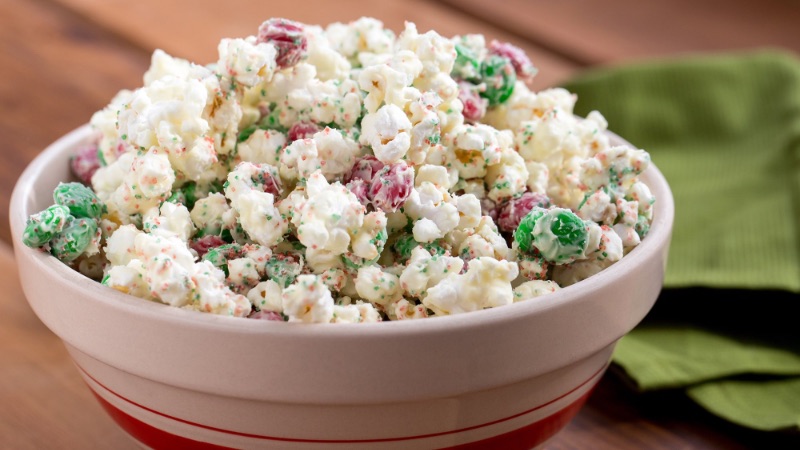 Peppermint Popcorn
Remember the classic of stringing popcorn into a garland? This is still a popular holiday activity! Unfortunately, to last the whole season you'd have to spray a clear coating on your garland, which keeps the garland looking fresh but also makes it inedible. For the popcorn lovers out there, we have a better idea: a gift-friendly twist on colorful popcorn.
First, find some elegant quart or larger sized jars, suitable for gifting. Decorate their lids, or choose jars with frosted glass or stylish details. Then, make a huge batch of Peppermint Crunch Popcorn. Once it's cooled, start filling containers! Tie decorative ribbon on the lid, and you're set. Having dinner guests? Use different sizes of containers to stack into a tower for your centerpiece. At the end of the night, let each guest take one home.
However you like to do DIY, edible Christmas gifts are a thoughtful way to celebrate the holidays and share your creativity with the ones you love. The sweet treats that result are just the icing on the cake!