While there are many tried-and-true cooking techniques that are as old as time, it's always possible to reinvent the wheel. Canny chefs are constantly coming up with cooking hacks, which ensure that working in the kitchen remains fun, by solving nagging little problems you never even realized you had! Learn how to save time in the kitchen with these easy cooking tips and tricks.
Kitchen Hacks You'll Wish You Knew Sooner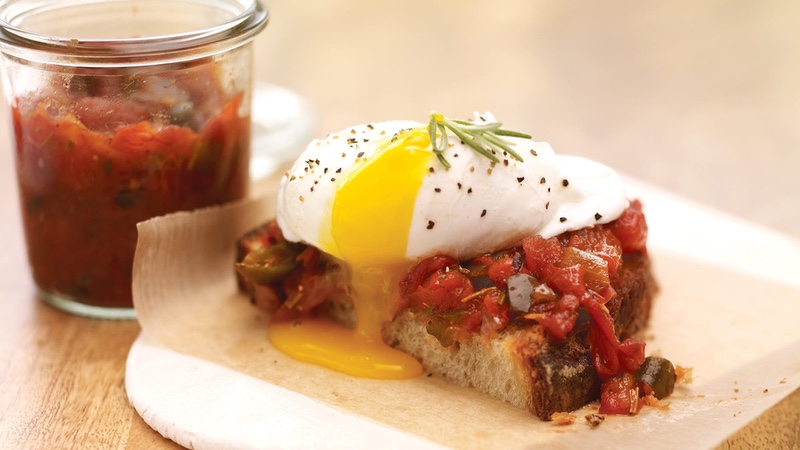 1. Poach Eggs In A Muffin Tin
Cloaked in clouds of tender whites, which just conceal the runny yolks within, poached eggs are an especially elegant brunch option. But unless you're working with a kitchen crew, it's not exactly practical to make them to order. That's where muffin tins come in. For this cooking hack, fill each cavity of the muffin tin with a spoonful of water, slip in an egg, and bake at 350F for 10 to 13 minutes. The result? Plenty of perfectly poached eggs to share. Try our poached eggs cooking hack with our Rosemary Smoked Tomato Jam with Poached Eggs.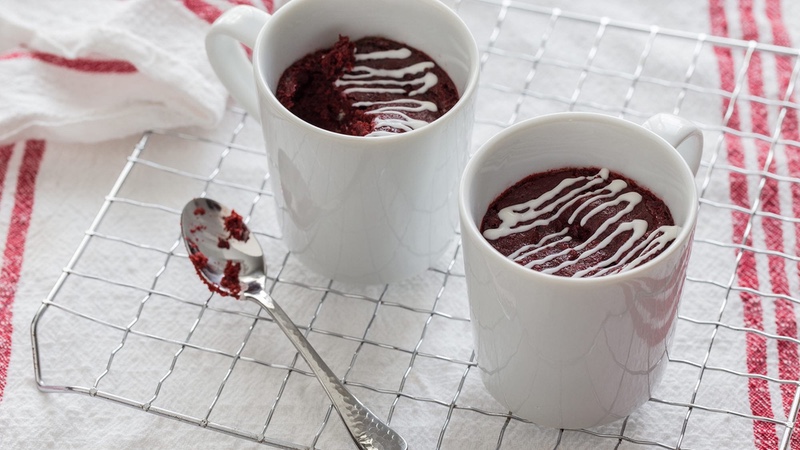 2. Bake Cake In A Mug
Not only does it make your treat fun to eat, and significantly reduce baking time, microwaving cakes in mugs is an easy way to practice portion control! No wonder it's one of the most popular cooking hacks. Grab a microwave safe cup and spoon and see how easy it is to make a Red Velvet Mug Cake.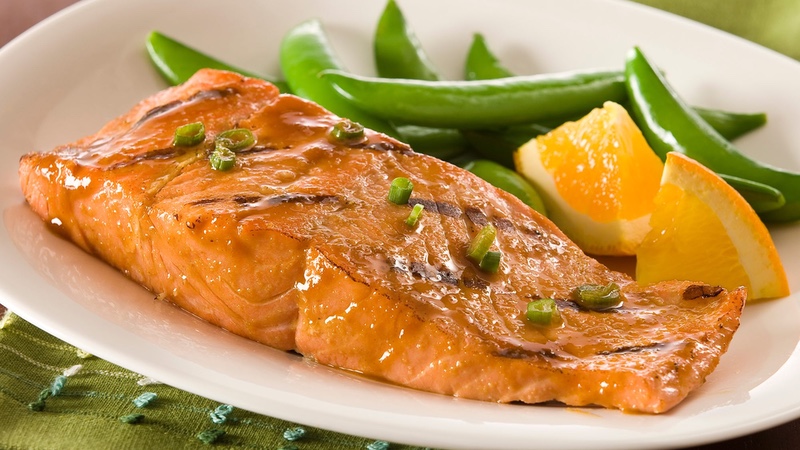 3. Coat Measuring Cups With Cooking Spray
Since it's decidedly difficult to accurately portion out sticky substances like peanut butter or honey, the trick is to spray your measuring implements with cooking oil first. Bonus: cleanup will be a breeze! Try this kitchen hack with our Ginger Honey Glazed Salmon.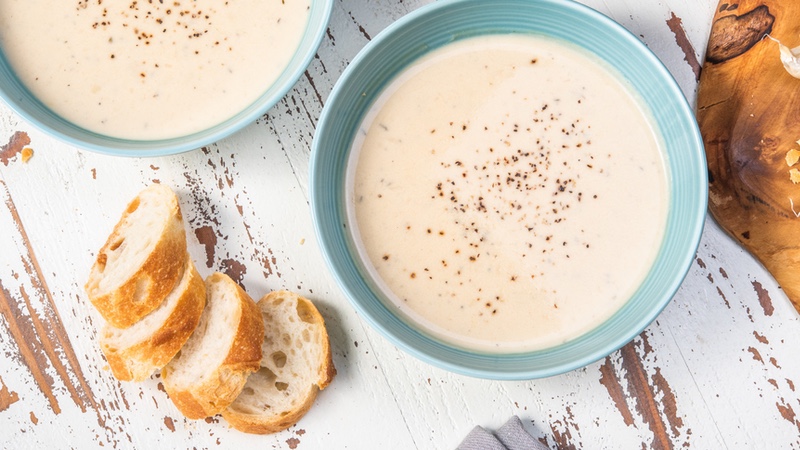 4. Give Your Garlic Cloves A Shake
Just because you've chosen to make a garlic-heavy recipe, doesn't mean you want the smell clinging to your hands. Avoid scraping and scrabbling your fingernails against the cloves, by popping them in a lidded jar and giving them a vigorous shake. The papery skins will slip right off. Test out this garlic peeling hack with our Instant Pot Garlic Soup.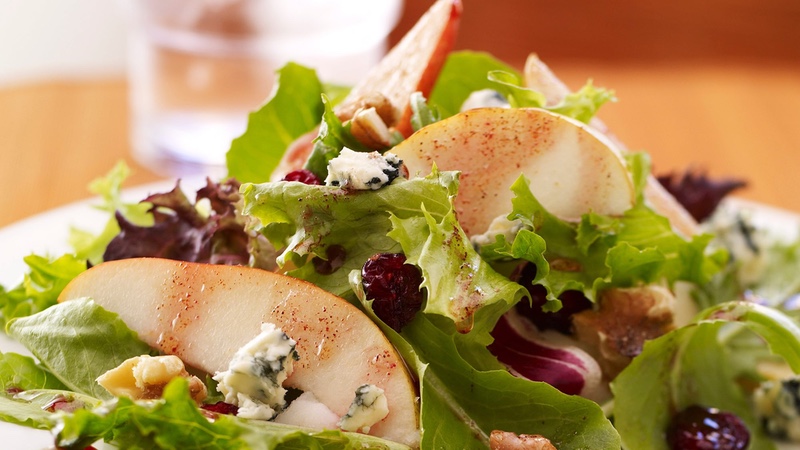 5. Peel Pomegranates in Water
Collecting seeds from a fresh pomegranate is definitely a messy endeavor. But if you submerge the cut fruit in water, you can massage out the seeds which will float to the top, while all of the juice and pulp will stay neatly contained in the bowl. Try this pomegranate hack with a Pear and Field Green Salad with Pomegranate Vinaigrette. Check out our pomegranate guide and if you have a lot of pomegranates, here are some more pomegranate cooking tips.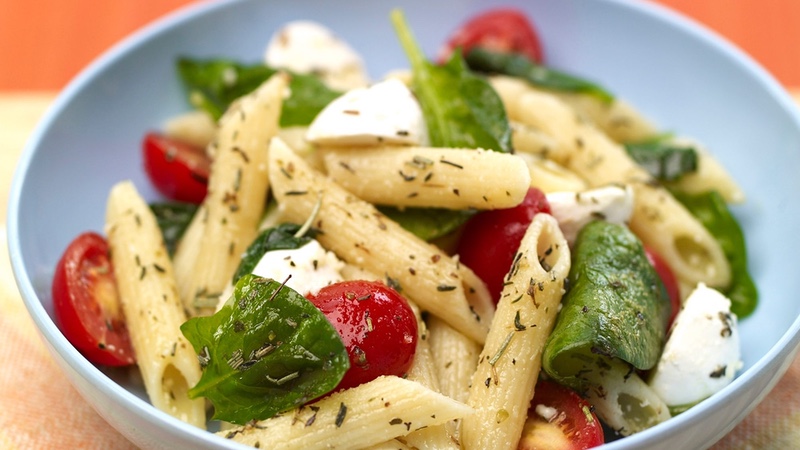 6. Half Tomatoes Between Lids
Slicing pints of rolling, wiggly little cherry tomatoes or grapes can be a pain. Luckily, you can accomplish an otherwise tiring task in one fell swoop, if you corral the little buggers between two equally sized plastic lids or plates, and use your knife to make a single, parallel cut between the two. Our Penne Pasta Salad with Spinach and Tomatoes is a great recipe to try this cooking hack.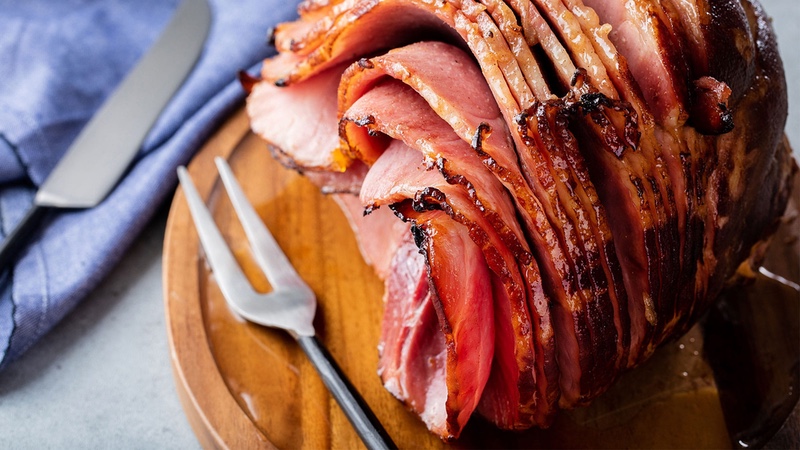 7. Revive Your Brown Sugar
Has your molasses-rich brown sugar seized up into a solid block? You'll never have to pull out a chisel or hammer mid baking project again, if you store a miniature marshmallow in the bag, to help keep the sugar moist. Test this kitchen hack with a Honey Brown Sugar Glazed Ham.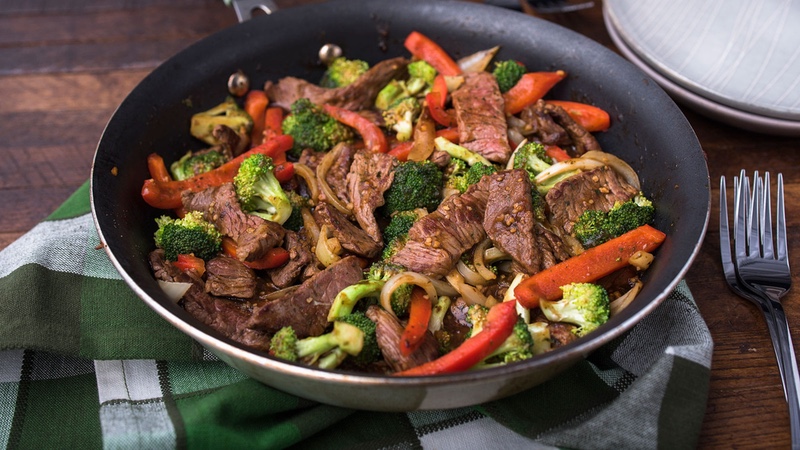 8. Freeze Meat Before Slicing
If you want to create paper-thin strips of beef for cheesesteaks or chicken for stir-fry, one of the go-to kitchen hacks is to freeze it for at least 15 minutes first. Your knife will glide right through for pro-level cuts, instead of turning your meat into a mushed mess. Try this cooking hack with a Beef Stir-fry and Vegetables.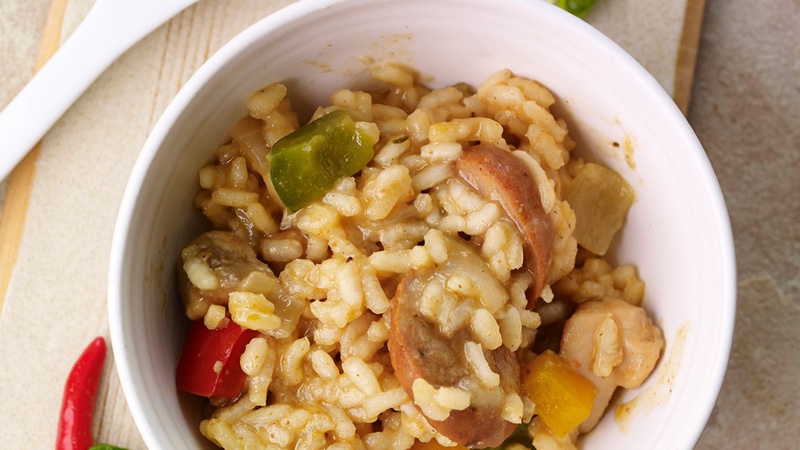 9. Reimagine Your Rice Cooker
When it comes to rice cooker hacks, know that it's useful for making a lot more than rice! It's an awesome vessel for creating everything from gooey mac and cheese, to soups, chilies and stews, to beans and grains of all sorts. You can even make a fluffy, oversized pancake! Test this kitchen hack with a classic Pancake Recipe in your rice cooker.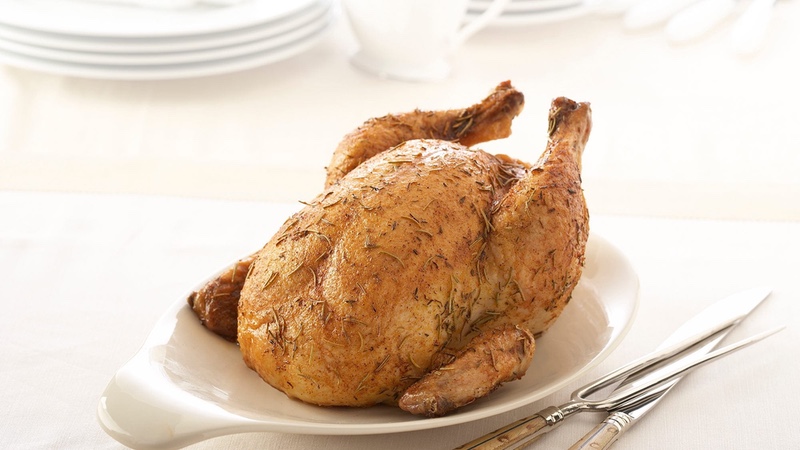 10. The Bundt Is The New Beer Can
It's the same idea. Instead of roasting a chicken over a can of lager, prop it on top of your bundt pan instead. The heat will surround the outside, leading to beautifully crispy skin, while the juices will release over the potatoes and veggies you've scattered in the bowl of the pan. Our Rosemary Roasted Chicken will be a delicious test for sure. 
More Cooking Hacks & Tips To Know 
Test out all of our cooking hacks while you save your favorite foods, desserts and drink recipes with McCormick Meal Planner.  Make meal prep simple by creating a Flavor Profile, so you can store your favorite recipes and create grocery lists for easy shopping.