Flavor Profile
No more tears! Dried onions are the perfect way to add sharp, sweet onion flavor to any dish without the prep time or watery eyes that come from peeling and chopping. McCormick dried onions begin as whole, white onion bulbs that have been peeled, dehydrated and minced. Use them anywhere you'd like to kick up the flavor. Think dips, soups, stews, casseroles, salads, meatloaf and egg dishes. You'll know your dried onion is McCormick from the toasty, slightly sweet aroma.
Usage
Did you know you can use dried onions in any recipe that calls for fresh? If the recipe is brothy, say a soup or a stew, throw the dried onion into the pot when you add the liquid. It'll rehydrate perfectly as it simmers. Same with casseroles and curries.
Dried minced onion works well in any kind of salad. Add it to the dressing for leafy greens, beans or grains. Or toss it into chicken, tuna or potato salad when you add the mayonnaise or a creamy dressing. We love just a touch, along with parsley flakes, in egg salad.
The flavor of dried onions is more intense than fresh, so less is needed. One tablespoon of dried, minced onion equals one small fresh onion, minced.
Perfect Partners
Beef and onions have played supporting roles in comfort food dishes for centuries. We love using minced onions in any ground beef dish, from shepherd's pie and chili to meatloaf, meatballs and even a simple hamburger.
The sharp flavor and slight sweetness of onions brings essential flavor to roasted vegetables. Toss carrots, potatoes and Brussels sprouts with olive oil, minced onion, thyme leaves and salt. Roast until lightly browned.
A touch of onion goes a long way in perking up egg dishes. Whip dried, minced onion into the eggs, along with salt, pepper and parsley flakes. Add a handful of grated cheese. Now you have the beginning of a delicious scramble, omelet or frittata.
Substitutes
Q: If I don't have minced onion on hand, what makes a good substitute?
A: Dried onion in any form—chopped or powdered—can be substituted for dried minced onion. Crush the dried chopped onion and use an equal measure, or use less of powdered onion, which is stronger. Fresh minced onion is another good option. One small fresh onion equals one tablespoon dried minced onion.
History/Fun Facts
The pilgrims who crossed the Atlantic on the Mayflower in 1690 packed more than salt pork and skillets for provisions. Fearing they would find none in their new home, they brought onions, an essential for everyday life. To their great delight, the settlers discovered this relative of the lily growing wild and abundantly in the New World. Onions were one thing they needn't have worried about, though we can appreciate why they did.
Sourcing/Quality
McCormick dried minced onions begin in the field as whole, white onion bulbs, harvested at the peak of flavor. We wash and trim them, then gently dehydrate them to preserve their bold, slightly sweet character. You can count on McCormick dried onions to deliver consistent flavor, color and aroma in every jar.
Popular Recipe Recommendations
Onion Lover's Dip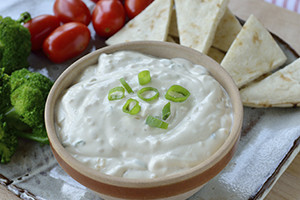 Mixed Vegetable Sauté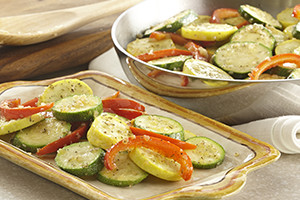 Easy Meat Loaf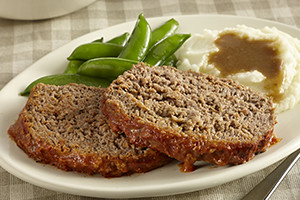 Savory Onion and Cheese Rolls