Walk through the neat, green rows of apple trees at Linvilla Orchards, the 335-acre, family-run farm outside of Philadelphia, Pennsylvania, and you'll spot a little white sign that reads, "New Exciting Apples!" Follow the arrow, and find more signs that mirror the sentiment with increasing fervor: "You're getting close! Don't give up now! It's worth the reward!" The apples at the end of this Wonderland-esque trail are called CrimsonCrisp, and they're some of an emerging variety of the fruit that apple growers are betting on to replace the unofficial apple of America's eye.
Honeycrisp apples were created at the University of Minnesota and first introduced in 1991, but took another 15 years or so to go mainstream. The crunchy, sweet-tart fruit known for its super juicy bite has skyrocketed to become one of the country's most popular apples, beating out thousands of other varieties for prime position at the supermarket—including long-established classics like Gala, Red Delicious, and Golden Delicious—and have a premium price tag to match. On the University's website, you can read about how Honeycrisp was lauded as one of the top 25 innovations of the decade in 2006, and on the same page, the apple is casually referred to as a "national treasure."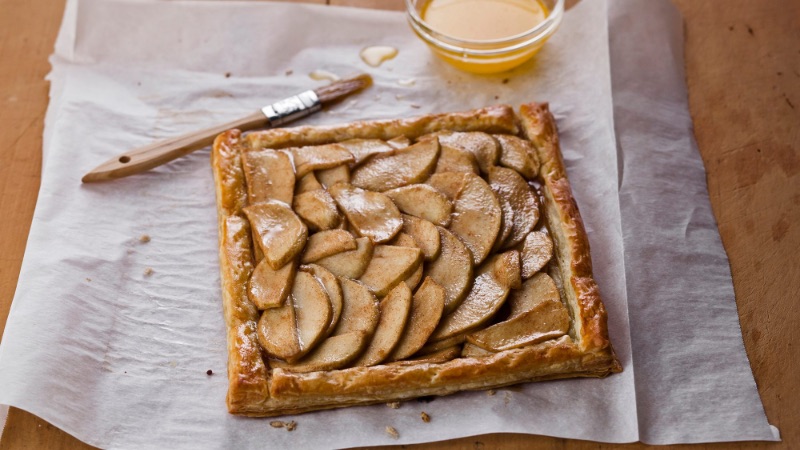 Linvilla's farm manager, Norm Schultz, has witnessed the rise of the fruit over his twenty year-career at the orchard. "The supermarkets only started carrying Honeycrisp about ten years ago, and it just exploded,' he says. "They really did taste that good. They're different [from other apples]—there's a bigger cell inside the fruit, so when you bite into it, the cells break and it releases more juice." But as distinctively delicious as they are, the apples can be a tad difficult and delicate, too, with a short, three-week picking window, and a relatively little yield, according to the farmer. "You touch it, it bruises, and it falls from the tree easily," says Schultz.
While Linvilla grows 37 varieties of apples over 26 acres — including Fuji, Pink Lady, Zestar, and yes, some Honeycrisp—the farmer is constantly on the lookout for the next Big Apple. Schultz taps into a network of other farmers and plant breeders to learn about the latest varieties, and once he chooses one—between the two years it can take for the baby trees to arrive after ordering, to the sometimes five years it can take to cultivate and grow—it can take several years to bring them to fruition, and into the baskets of Linvilla's customers.
Recently, Schultz gave a box of CrimsonCrisp apples to chef Marc Vetri, who put them out on the stoop of his eponymous Philadelphia restaurant. "He puts out apples for the neighbors to take," says the farmer. "We're trying to get that word out."
Below, find the three latest apple varieties that Linvilla is growing, and that are being heralded nationwide as respectable competition for the reigning queen of apples. Watch your back, Honeycrisp.
1. CrimsonCrisp
Available early-mid September
Billed as a better version of Honeycrisp, the CrimsonCrisp has roots in Golden Delicious, Red Rome, and Jonathan apples, among others. While Honeycrisp has a three-week picking window and is prone to falling off the tree, these deep red apples can be picked for five weeks, grow slowly with little need for pruning, and aren't prone to falling, according to the farmer.
"This is more attractive, crisper, more high coloring, you can pick it over a longer time, it doesn't have a tendency to drop, it doesn't bruise," he says. "So everything about it is better." And while Honeycrisp's extreme juiciness makes it perfect for snacking, it's not an ideal baking apple, but the CrimsonCrisp can be used for both.
2. EverCrisp
Available October
A combination of Honeycrisp and Fuji, the EverCrisp offers the best of each apple: sweet, juicy, and crunchy. Schultz has been hearing buzz about the apple for the past few years at the Mid-Atlantic Fruit and Vegetable convention in Hershey, Pennsylvania.
"There are about 1200 to 1600 different farms that attend, so all the people who grow the trees and sell the supplies are there," he says. "You ask them, and they're all saying EverCrisp is gonna be it."
The first trees of this variety were planted in 2013, and now there are over 350 orchards around the country growing them. "We are very excited about this apple because it is growing fast in popularity, availability, and demand," says Amanda Cohen, a spokesperson for EverCrisp apples. "After quickly selling out last year, supply is tripling this year and the apple is available at farm stands and grocery stores across the country." Another big selling point of the EverCrisp: it stays fresh and sweet for months (hence the name.) As word spreads and more farms get on board, keep an eye out for this apple in the coming years.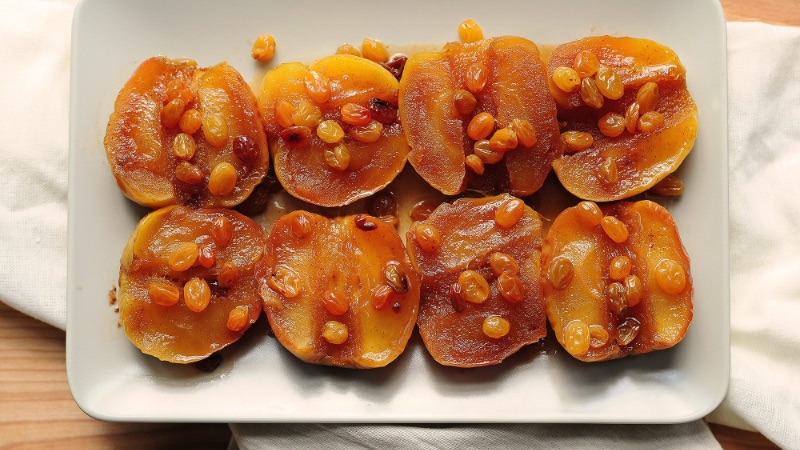 3. Firestorm
Available early-mid September
The Firestorm is a sport of Honeycrisp, meaning it's derived from a Honeycrisp tree that was faring noticeably better than the other trees. According to Schultz, one problem with Honeycrisp is the lack of color, which prevents some from being sold. (Even if it tastes great, ugly produce can get overlooked). Firestorm trees are supposed to fix the problem, yielding rosy red fruit. "It's just an improved Honeycrisp," says Schultz. "It's earlier, redder, and so far it's seems prettier and firmer. We're hoping it really is better."
This article was written by Regan Stephens from Food & Wine and was legally licensed through the NewsCred publisher network. Please direct all licensing questions to legal@newscred.com.