Shopping List
ShoppingList_RecipeName
View Recipe>>
Ingredients
Shopping List
YOUR SHOPPING LIST IS CURRENTLY EMPTY
Plan Your Meals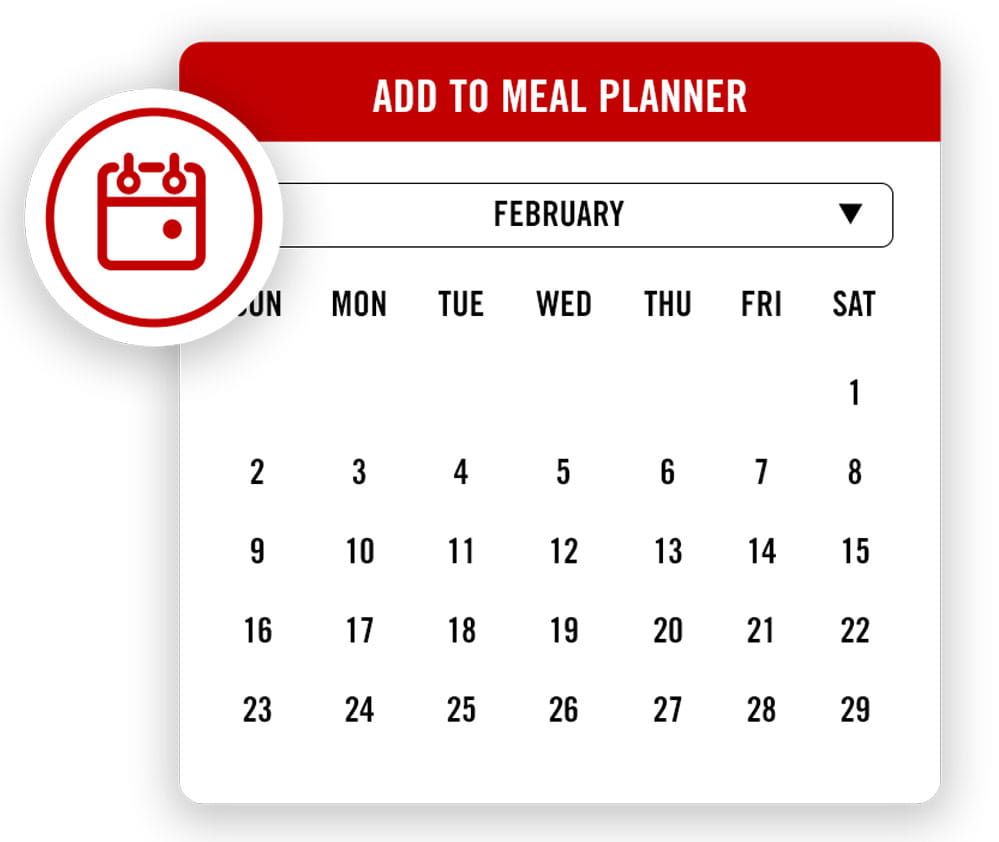 Go To Meal Planner
Tips & Usage Suggestions:
Salted Caramel Seasoning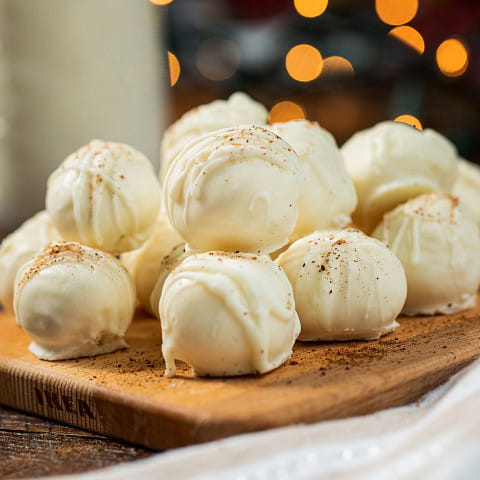 Salted Caramel Chocolate Truffles
Place 4 oz. white baking chocolate in medium heat-safe bowl. Set aside. Place 3 tbsp. heavy cream in separate microwave-safe bowl. Microwave on HIGH just until cream comes to boil. Pour cream over white chocolate in bowl. Let stand 2 minutes. Stir until chocolate is melted and mixture is well blended. Refrigerate 2 hours or until truffle mixture is firm enough to handle. Mix 1/4 cup finely chopped pecans and 1 tbsp. Finishing Sugar in shallow bowl; set aside. Scoop truffle mixture using small (1-inch) cookie scoop or melon baller. Shape into balls and place on wax paper-lined tray. (If truffle mixture softens, return to refrigerator for 15 to 20 minutes or until firm.) Roll truffles in pecan mixture. Store truffles in airtight container in refrigerator.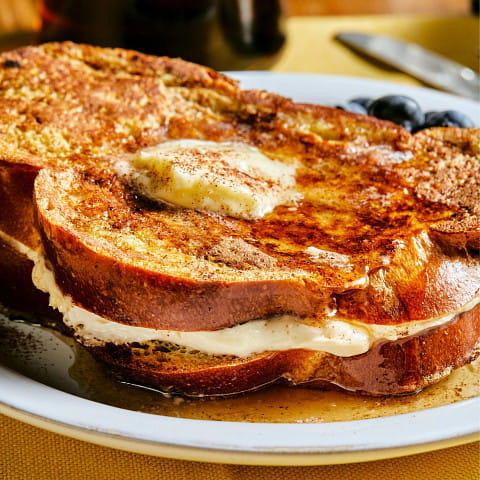 Salted Caramel Chocolate Stuffed French Toast
Cut Italian bread into 4 (1-inch thick) slices. Use a sharp knife to cut through center of bottom crust, creating a pocket in each slice for the filling. Stuff 1 piece (about 1/2 oz.) milk chocolate candy bar in each pocket. Sprinkle 1 tsp. Salted Caramel Finishing Sugar into pocket with chocolate. Set aside. Beat 2 large eggs and 1/4 cup milk in shallow square baking dish. Dip stuffed bread slices in egg mixture until soaked on each side. Melt 1 tbsp. butter in large non-stick skillet or griddle on medium-low heat. Place bread slices in skillet. Cook 4 to 5 minutes per side or until golden brown. Sprinkle with additional Salted Caramel Finishing Sugar, if desired.