This is a treat that straddles the line between snack and dessert -- which is the best kind of treat, if you ask me. Enjoy a couple of clusters after dinner to cure a chocolate craving or snack on one or two mid-afternoons when you're in need a little energy jolt. The no-bake bites aren't fussy: They are simply clusters of toasted coconut flakes and sliced almonds that are held together by dark chocolate and finished with a sprinkling of flaky sea salt.
They're paleo and vegan (as long as you stick with at least 70 percent dark chocolate that's dairy-free) as well as gluten-free, but really they'll make just about anyone happy. Just ask the group of friends I brought them to who devoured them in minutes.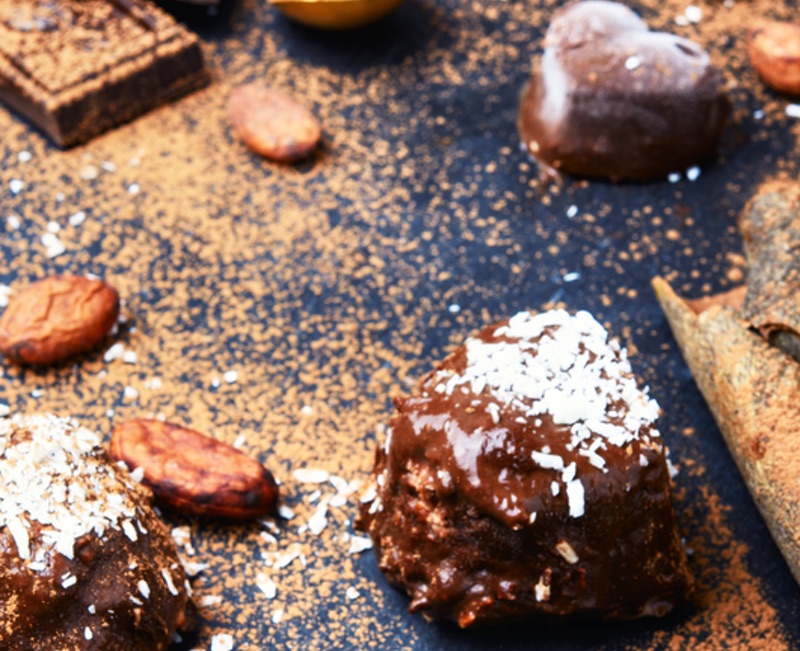 A paleo treat for everyone
Since these clusters are made with a dark chocolate that has barely any refined sugar and contains no dairy, it suits the paleo diet but also makes for a rich treat anyone can love.
The intense chocolate is balanced by the nuttiness of the toasted coconut and almonds, and both are tied together with a pinch of sea salt. Just one or two is enough to cure a midday slump or simply satisfy a craving for chocolate. I'll warn you, though, that it's pretty easy to eat a few more if they're within grabbing distance -- especially since the recipe makes quite a lot of clusters. Luckily, the treats keep well in the fridge for up to a week, so you can go ahead and tuck them away and reach for them as the craving hits.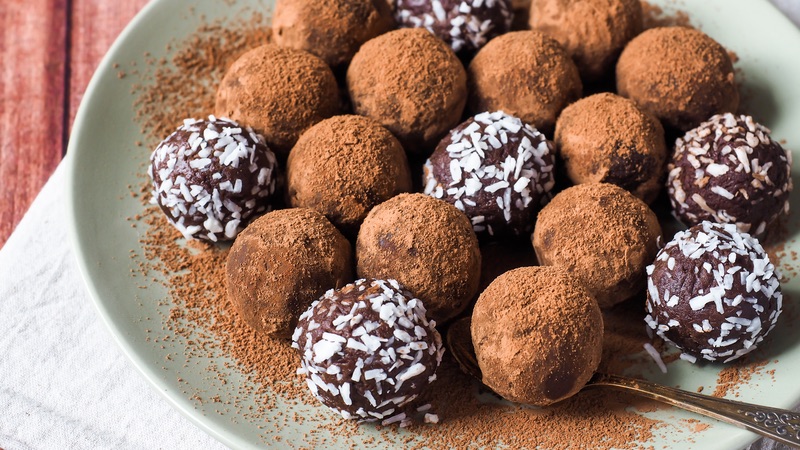 Toasted Coconut & Almond Chocolate Clusters
Makes 40 clusters
12 ounces dairy-free dark chocolate (at least 70 percent), finely chopped
2 cups unsweetened coconut flakes
1 cup sliced almonds
Flaky sea salt
Arrange a rack in the middle of the oven and heat to 350 F. Line one rimmed baking sheet with parchment paper, and place 40 paper mini muffin liners on another baking sheet.
Place the chocolate in a medium, heatproof metal or glass bowl. Bring a large skillet of water to a boil. Turn off the heat and set the bowl in the water. Leave the chocolate to melt gently while you prepare the coconut and almonds.
Spread the coconut flakes and almonds out in an even layer on the parchment-lined baking sheet. Bake until lightly golden brown and toasted, 2 to 3 minutes.
Transfer the coconut and almonds into the melted chocolate and gently stir until completely coated. Spoon into the mini muffin cups.
Sprinkle the top of each cluster with a small pinch of flaky sea salt. Refrigerate until set, about 30 minutes.
Recipe notes: The clusters can be stored in an airtight container in the refrigerator for up to one week.
This article is written by Sheela Prakash from The Kitchn and was legally licensed via the Tribune Content Agency through the NewsCred publisher network. Please direct all licensing questions to legal@newscred.com.