What would the world be without chocolate pudding? Chocolate and cream, licked off a spoon, is one of the greatest desserts I know, ranked with fresh strawberry shortcake and warm chocolate chip cookies. But pudding has become a lost art, as baking books proliferate yet pudding only shows up in Snack Packs or on restaurant dessert plates. This is a secret opportunity for you as a cook, because when it comes to dessert, pudding is special, it's unusual, and yet it's a snap to make. Knowing how to make pudding from scratch is like having the golden key to winning dessert.
I am biased, I confess -- I wrote a whole book about pudding, custard, and no-bake desserts so I've spent some time with these sweets. And yet I love them more and more. Come on into my kitchen and let me show you how to make rich and creamy chocolate pudding. It's a forgotten classic that every sweet-lover should know by heart.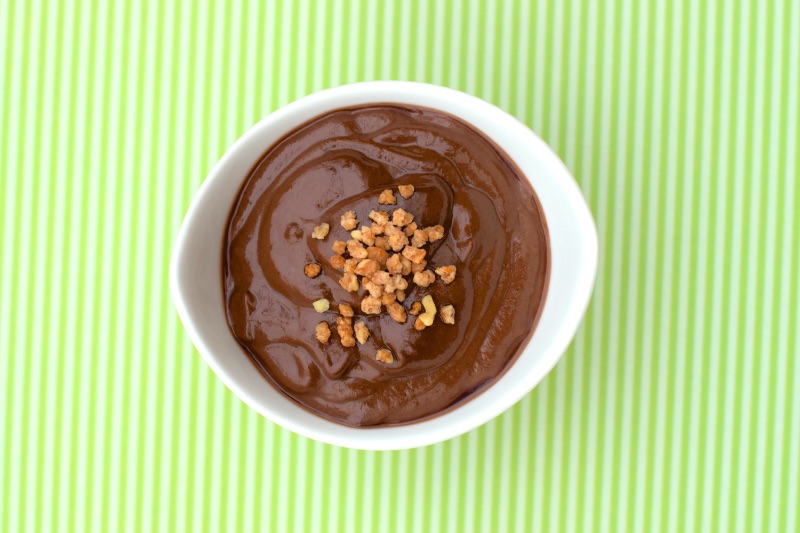 Pudding's glamour can't be overstated. At first look it's homey and old-fashioned, but dress it up right and it's a dessert that drives everyone wild. Homemade pudding, whipped and ever so slightly warm, makes people's eyes go wide. It's love in a bowl.
The other little pudding secret, of course, is that it's naturally gluten-free. Like ice cream, as long as pudding is made with gluten-free ingredients, it's a welcome treat for celiacs and gluten-intolerant folks. Come to think of it, pudding is basically ice cream for the refrigerator -- rich, creamy, infinitely adaptable to your whims, a scoop to please anyone. (But it won't melt on the dessert buffet.)
I could go on and on -- but all these points are academic until you dip into a bowl of homemade chocolate pudding. So let's get started!
The process of making pudding -- any pudding -- is easy. Pudding is simply milk and cream, sweetened and thickened by a brief bout of cooking on the stovetop or in the oven.
Unbaked puddings, like this one, get their richness and thickness from a mixture of cornstarch and egg yolks. Chocolate pudding gets an extra boost from the chocolate itself, so. You need less when you're finishing the pudding with a handful of chocolate.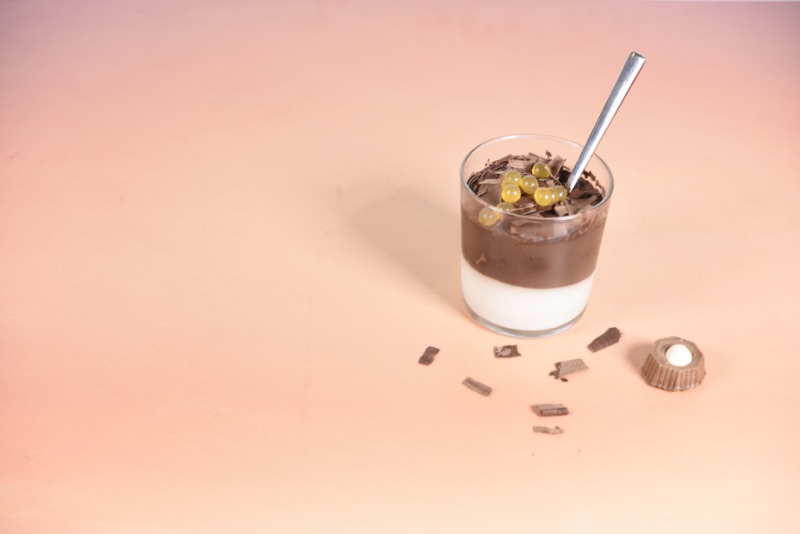 I also use both cocoa and chocolate for a richer flavor. This isn't a super-rich chocolate mousse, eaten by the thimbleful, but it's still rich enough for grown-ups, and not too sweet. You can mellow it out by omitting the cocoa, if you like, or by using semisweet chocolate instead of bittersweet. You can stir in instant espresso powder to go mocha, or dash in a slug of bourbon. As I said -- infinitely adaptable.
I know I'm a pushy pudding evangelist, but really -- I just want everyone to have the sweet experience of setting homemade pudding on the table. It's pure delight, and isn't that part of what cooking is all about?
How To Make Chocolate Pudding from Scratch
Makes 8 servings (4 cups)
4 ounces bittersweet chocolate
3 tablespoons cocoa powder
3 tablespoons cornstarch
1/4 teaspoon salt
1 cup heavy cream
3 large egg yolks
2 1/2 cups whole or 2 percent milk
1/2 cup sugar
1 teaspoon vanilla extract
Equipment
Cutting board
Sharp serrated knife
Large heatproof bowl
Whisk
3-quart (or larger) cooking pot
2-quart storage container
Plastic wrap or wax paper
Instructions
Use a serrated knife to chop the chocolate into fine flakes. Set aside.
In a large heatproof bowl, whisk together the cocoa powder, cornstarch, and salt. Slowly whisk in the cream, a little at a time, until you have a smooth mixture.
Whisk the eggs into the cream and cornstarch mixture.
Pour the milk into a 3-quart (or larger) saucepan. Add the sugar and warm over medium heat, stirring frequently, until the sugar is dissolved.
Bring to a light simmer over medium heat. Watch for the surface of the milk to vibrate and for bubbles to form around the edges of the pot.
Pour most of the hot milk into the bowl of cream and egg yolks. Whisk until well-combined, then pour everything back into the pot.
Warm the combined pudding mixture over medium-high heat, stirring frequently, until it comes to a full boil. (It should look like lava boiling up!) At this point, the pudding will look much thicker.
After the pudding starts boiling, cook for 2 minutes, whisking constantly and vigorously. Get your whisk into all corners of the pot.
After 2 minutes, remove the pudding from the heat and stir in the vanilla. Then add the chopped chocolate and let sit for 1 to 2 minutes or until melted. Whisk vigorously until the chocolate is fully incorporated.
Spread the pudding in a storage container and press plastic wrap or wax paper directly onto the surface of the pudding. Cover with a lid and chill. Best eaten within 3 days.
Ingredient Notes
Choosing milk: I specify whole or 2 percent milk. Anything lighter and you run the risk of a too-thin pudding.
Dairy alternatives: I don't recommend using soy, almond, or coconut milks in cornstarch puddings like this one. Alternative dairies often don't boil well; they separate or don't thicken like cow's milk. Also, regardless of the milk, the cream is important. If you want a dairy-free pudding, I recommend panna cotta instead.
Egg-free pudding: This pudding can be made without egg yolks by increasing the cornstarch; it just won't be quite as thick and rich. If making without egg yolks, add an additional 1 tablespoon of cornstarch, and be sure to use whole milk.
Recipe Notes
Pudding skin: The reason to press plastic wrap or wax paper on the surface of the pudding is to avoid the thickened layer or "skin" that forms on the top of cornstarch puddings as they cool. If you like this though then just leave the pudding uncovered.
Chilling pudding quickly: If you want to chill the pudding very quickly, pour it into a large shallow sheet pan. (Don't forget to cover the whole surface with plastic or wax paper, or you'll end up with a lot of pudding skin!)
Creamy pudding: After pudding has thoroughly chilled, I like to whisk it or beat it in my mixer before serving. I whisk by hand or with the whip attachment of my stand mixer for about 60 seconds. This isn't a necessary step, but it makes the pudding lighter and creamier after it has set in the fridge.
(Faith Durand is executive editor of TheKitchn.com, a nationally known blog for people who love food and home cooking. Submit any comments or questions to kitchn@apartmenttherapy.com.)
This article is written by Faith Durand from The Kitchn and was legally licensed via the Tribune Content Agency through the NewsCred publisher network. Please direct all licensing questions to legal@newscred.com.