With hints of coffee and chocolate, a good homemade Irish creamer is luxuriously rich and just as much dessert as it is a drink. And, as my mom was happy to attest to in a side-by-side match-up, it's just like the Baileys tucked away in the back of the liquor cabinet. So, once you've had your fill of Shamrock Shakes, it's time to set your sights on the festive liqueur you'll want to keep around long after St. Patrick's Day has passed.
Make it just the way you like it.
The recipe we're giving you here closely resembles the flavors of Baileys Irish Cream, which is to say it's boozy and a touch milky, with a sweetness that carries the espresso-enhanced chocolate flavor. But you should also think of this as a template with plenty of room to make it just right for your taste. Fancy your Irish cream with a more pronounced chocolatey flavor? Go ahead and up the cocoa power. Add an extra splash of booze or cut it back a touch to make the kick from the whiskey just the way you like it.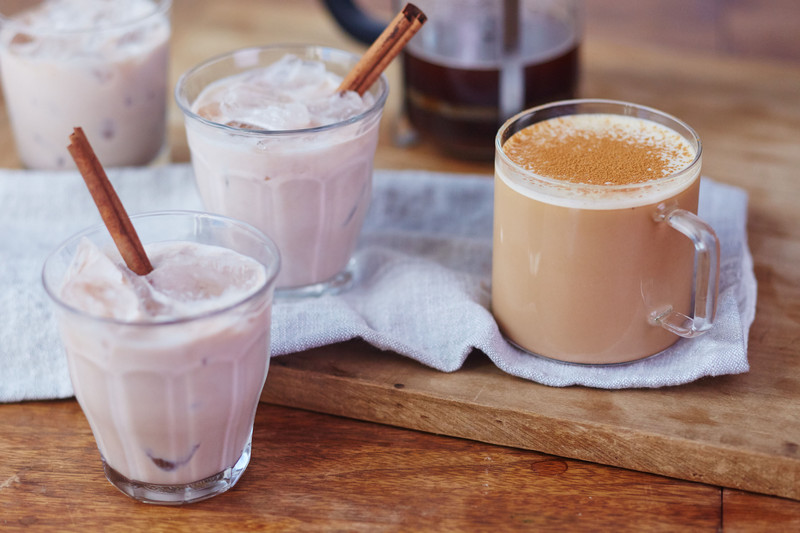 Irish Cream
Makes 3 1/2 cups
1 1/2 cups Irish whiskey
1 (14-ounce) can sweetened condensed milk
1 cup heavy cream
2 teaspoons natural unsweetened cocoa powder
1 teaspoon instant espresso powder
Place all the ingredients in a blender and blend on low to medium speed until well-combined and the cocoa and espresso powders are dissolved, about 30 seconds. Do not overblend, or the cream will separate. Refrigerate until ready to serve.
Recipe notes: The Irish cream can be made up to two weeks in advance and stored in a covered container in the refrigerator.
This article is written by Kelli Foster from The Kitchn and was legally licensed via the Tribune Content Agency through the NewsCred publisher network. Please direct all licensing questions to legal@newscred.com.