It used to be that the first thing anyone did with a can of chickpeas was to wash away the starchy goop from the inside. No longer. Now, more and more people are coming to look at it as liquid gold (otherwise known as aquafaba), due to its ability to serve as a vegan and dairy-free egg substitute.
What Is Aquafaba?
Aquafaba is the liquid leftover from cooked chickpeas (chickpea water). Simply drain a can of chickpeas and reserve the liquid. This chickpea water acts as a binding, leavening, and thickening agent, and can be easily whipped and emulsified into anything from aquafaba mayo, to aquafaba whipped cream, to aquafaba meringue. Vegan meringue? You better believe it. And this is only the starting point for what the unassuming bean liquid can do.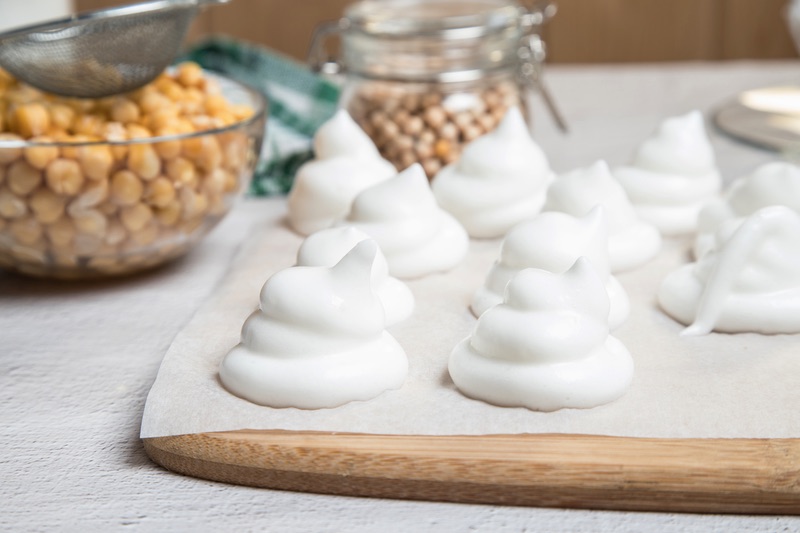 How Much Aquafaba Per Egg? 
It really has emerged as a saving grace for vegans, lending a light and fluffy texture that is so much more on the mark than other common egg substitutes. This is especially true in baking, which is such an exact science. As such, this common equation really comes in handy – swap in 3 tablespoons of unwhipped aquafaba per one whole egg, 2 tablespoons for an egg white, and 1 tablespoon for a yolk. 
How To Make Aquafaba 
Drain your chickpeas from the can and save the liquid. Voila, you have aquafaba! 
To make whipped aquafaba we recommend using a hand or stand mixer. Whisking it by hand is also an option but will take a long time and does not produce as good of results. Pour the chickpea water into a bowl and then just whip your aquafaba for about 3-6 minutes to get the semi-firm peaks. 
Must Try Aquafaba Recipes
1. Aquafaba Baked Goods
Try aquafaba recipes that have already been veganized, like this Vegan Tres Leches Cake, soaked in coconut, almond, and cashew milk. Or, transform sweets that are otherwise chock-full of dairy, such as Mocha Cappuccino Brownies, Praline Oatmeal Cookies, or Vanilla Pecan Pie. And don't worry, you won't be adding any funky bean essence to your Red Velvet Cupcakes. Because the other amazing thing about aquafaba is, it contributes nothing in terms of taste and smell!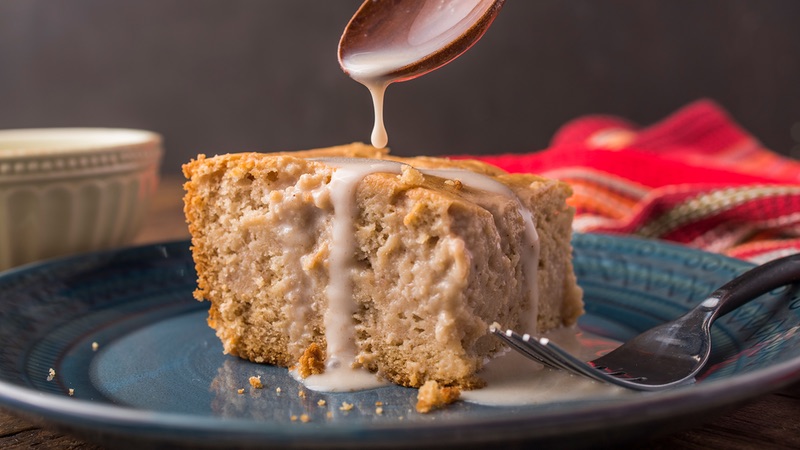 2. Aquafaba Meringue 
That's why you can really allow it to shine, in applications like meringue. When slightly sweetened, stabilized with a bit of cream of tartar and whipped for about 10 minutes, aquafaba is almost indistinguishable from eggs. Meaning, it forms the perfect stiff, sticky, and snowy peaks for everything from Lemon Meringue Pie to Colorful Meringue Cookies. 
3. Aquafaba Desserts 
And it's not only great baked. Aquafaba is front-and-center in our decadently creamy Vegan Horchata No-Churn Ice Cream, as well as these adorable no-melt yogurt drops!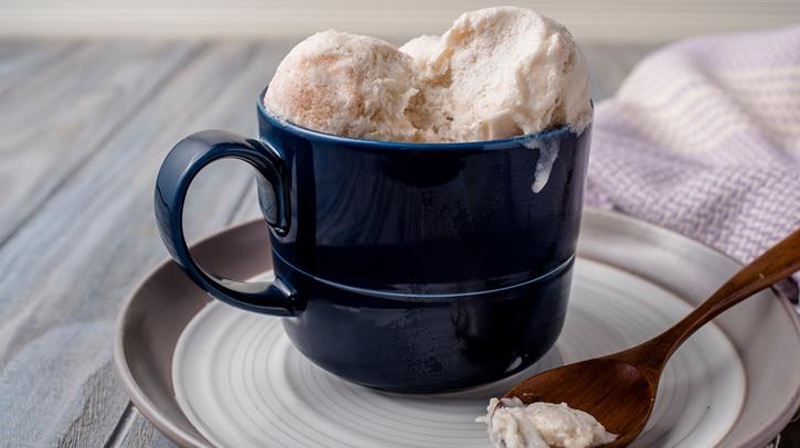 4. Aquafaba Savory Recipes
Want to explore aquafaba's savory side? As we said, it emulsifies into excellent mayo. And there are recipes that will take you through the steps of making vegan aquafaba cheese, fresh pasta, or even butter! Used instead of olive oil, it's great in salad dressings, or dips such as pesto or hummus. And in another show of its ability to masquerade as eggs, aquafaba can add richness to dishes like fried rice! 
Aquafaba Storage
Recipes often call for just a little bit of bean brine, so don't let it go to waste. Simply pour excess aquafaba into ice cube trays, and freeze for future use.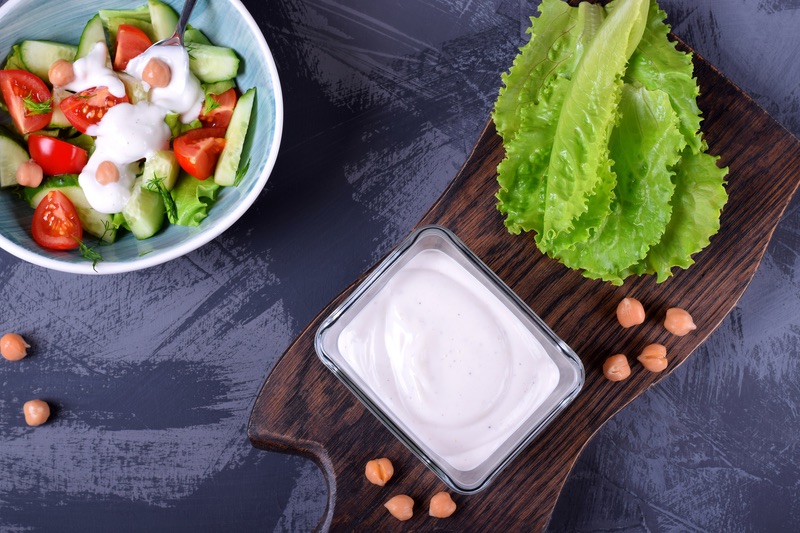 So think before you rinse! Because a humble can of chickpeas may just be the most useful double duty ingredient you have in your kitchen. 
Try More Recipes To Replace Eggs With Aquafaba 
Learn More Cooking Tips 
Save your favorite aquafaba recipes and organize your ingredients with our online meal planner.  You can also make meal prep simple by creating a Flavor Profile, so you can store your favorite recipes and create grocery lists for easy shopping.