Shopping List
ShoppingList_RecipeName
View Recipe>>
Ingredients
Shopping List
YOUR SHOPPING LIST IS CURRENTLY EMPTY
Plan Your Meals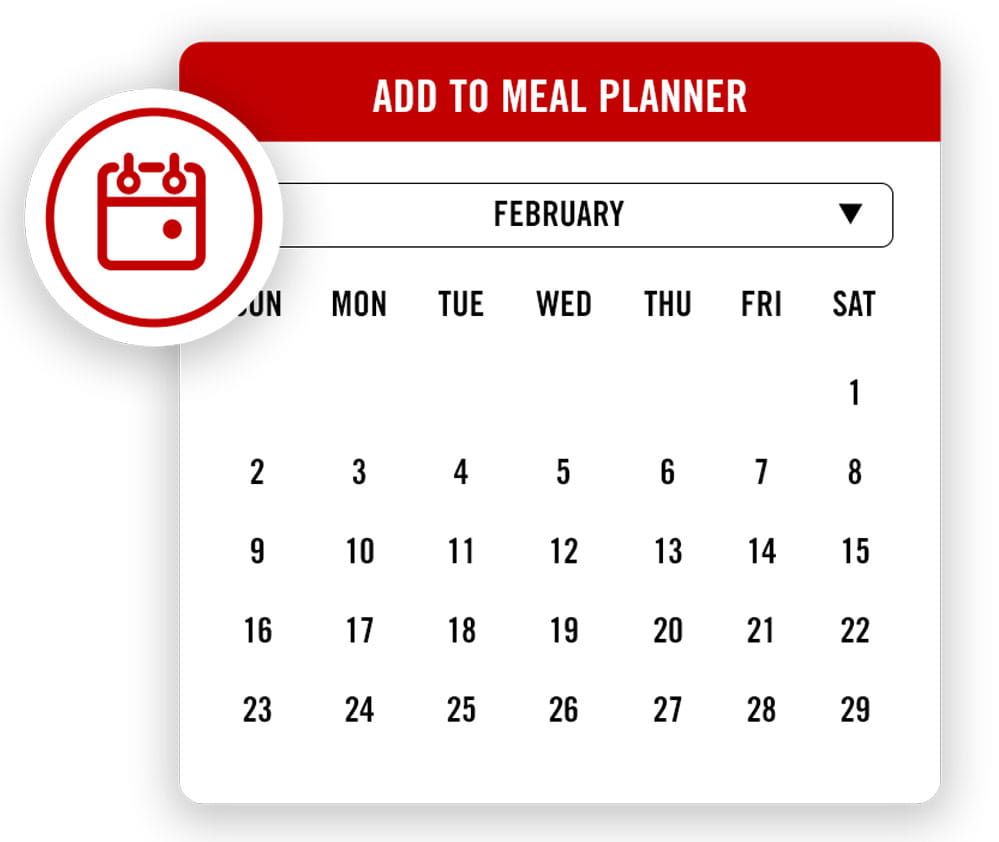 Go To Meal Planner
Tips & Usage Suggestions:
Ghost Ranch Seasoning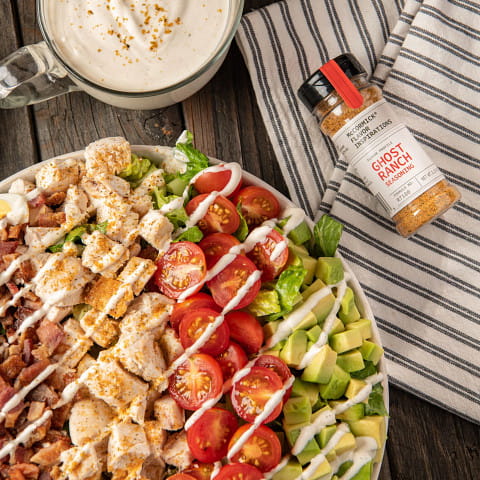 Cobb Salad with Ghost Ranch Dressing
Mix 1/4 cup sour cream, 1/4 cup half-and-half and 1 tsp. Ghost Ranch Seasoning in medium bowl. Cover. Refrigerate until ready to serve. Arrange 1 (10 oz.) bag chopped romaine lettuce, 1 cup chopped cooked chicken, 1 cup halved cherry tomatoes, 4 quartered hard-boiled eggs, 1 cup chopped avocadoor cucumbers, and 1/2 cup cooked and crumbled bacon on large platter. Drizzle with dressing.
Sheet Pan Chicken Bacon Ranch Pizza
Place oven rack in the lowest position and preheat oven to 450°F. Roll and stretch 1 lb. prepared pizza dough on lightly floured surface into 12x15-inch rectangle. Transfer to sheet pan sprayed with no stick cooking spray. Brush dough with 1 tbsp. olive oil. Mix 1/2 cup sour cream, 2 tbsp. milk, and 1 tbsp. Ghost Ranch Seasoning in small bowl. Reserve 2 tbsp. sauce for garnish. Spread remaining sauce evenly over dough, leaving a 1-inch border for the crust. Sprinkle with 1 cup shredded mozzarella, 1 cup shredded Cheddar, 1 cup shredded cooked chicken, and 8 slices cooked and crumbled bacon. Bake 20 to 25 minutes or until cheese is melted and crust is browned. Drizzle with reserved sauce and slice into 12 squares to serve.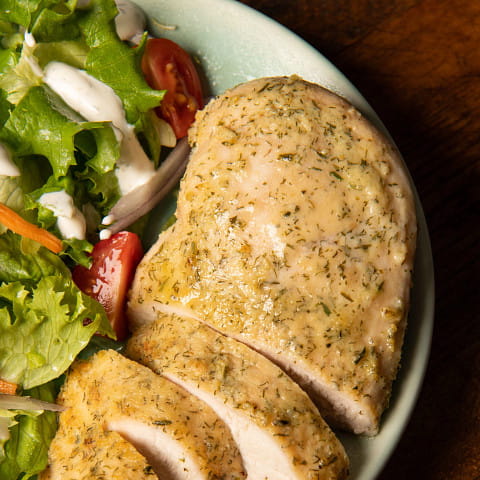 Tips:
Sprinkle on beef, chicken, and vegetables before cooking


Stir into prepared mashed baked potatoes


Stir 2 tsp. into 8 oz. sour cream for a spicy ranch dip
Ready to try some new flavors? Shop now!