Snacks are getting a whole new makeover with a focus on healthy or better-for-you ingredients and innovative combinations. All over the internet and in aisles at grocery stores, snacks are rising to the demand for convenient bites that satisfy those sweet and salty cravings, but with careful attention to various diets and lifestyles.
You've probably seen a few of these wellness-type of snacks – whether it's chips or crackers made from cauliflower or legumes, quinoa bars, collagen cookies, kombucha granola, or probiotic cheese, it's getting easier to stay on track with your personal wellness goals without feeling deprived.
What Is Mindful Snacking? 
Mindful snacking is a method of snacking with a specific intent and attention to detail. Paying attention to what you want to eat, ingredients used and the way the snack makes you feel is all a part of mindful snacking. 
Types Of Snacks
The current snacking trend is inspired by a desire for less sugar, higher protein, portion control, and functional nutrition. Grain crackers and veggie chips are great options for watching your sugar intake. For busy lifestyles, high-protein snacks will work well as a meal replacement and help keep you full throughout the day. Miniature, bite-sized snacks are perfect for watching serving sizes and offer a way to experience your favorite foods without the guilt.
Functional snacks contain ingredients like immune-boosting vitamins, protein, collagen, and probiotics. Not to worry, you don't have to trade your favorite treats for boring snacks. Even with the nutrition boost, you can still enjoy snacks that are indulgent and have whimsical flavor profiles. And you don't have to look outside of your kitchen to get in on the latest snacking craze, either. Need some ideas? Read on for three quick, easy, and fun ways to make tasty homemade better-for-you snacks.
Better-For-You Snack Recipes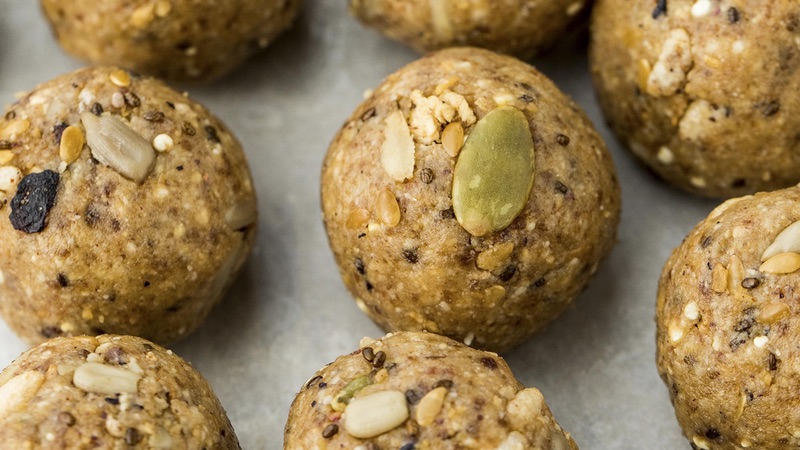 1. Protein Balls / Energy Bites
Protein balls and energy bites are pretty much interchangeable mindful snacks - Both contain similar ingredients like old-fashioned rolled oats, nut butter, honey, vanilla extract, and salt. These don't have to be baked nor do you need any fancy equipment. Simply put everything in one bowl and stir to bring it together. Kick your miniature bites up a notch by throwing in some chocolate chips, ground flaxseed, or shredded coconut. If you want to stay full longer during the day, add some protein powder. Place the dough in the fridge to chill for 30 minutes. Then roll into balls. Play around with different flavor combinations and try a different nut or seed butter and spices like cinnamon or apple pie spice.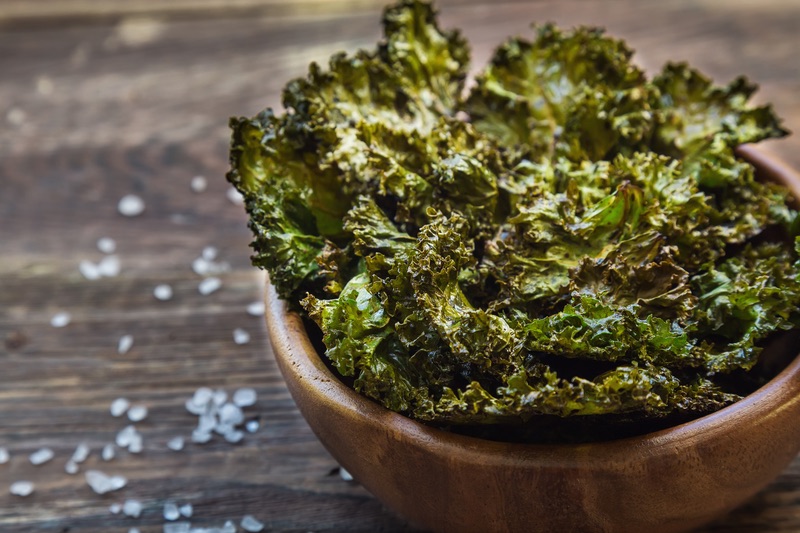 2. Kale Chips
Fruit and veggie chips are a perfect mindful snack when a salty, crunchy craving strikes. For a simple snack, make kale chips. After washing and drying the leaves, remove from the stem and tear into large pieces. Massage them with olive oil and season lightly with salt and other seasonings, like garlic powder, black pepper, cayenne pepper, cumin, chili powder, nutritional yeast, or a dash of maple syrup. Be sure to bake low and slow at 300 degrees between 15 and 25 minutes.
For Kale Chips in three ways, try Herbed Kale Chips with McCormick Gourmet Crushed Rosemary, Crispy Seasoned Kale Chips with Lawry's Seasoned Salt, and Old Bay Kale Chips.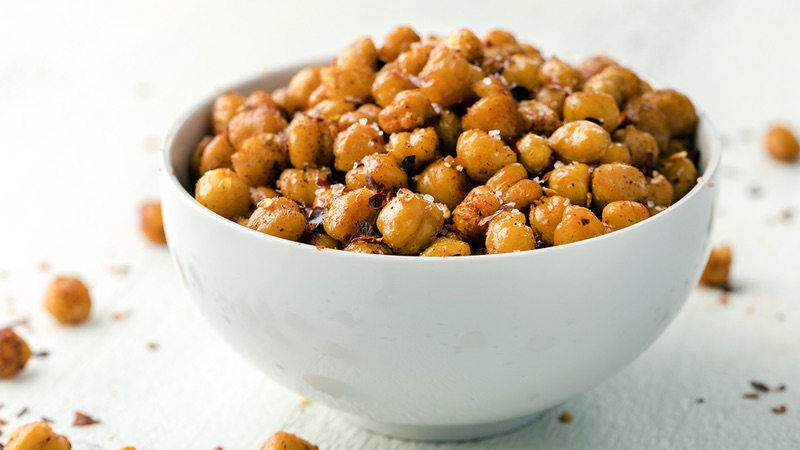 3. Roasted Chickpeas
Grab a can of chickpeas from your pantry and turn them into a crispy, savory better-for-you snack that's also high in fiber and protein. To prep the chickpeas, you'll want them to be as dry as possible. Rinse in a colander and dry them out on a clean kitchen towel. Next, drizzle with olive oil and season with salt. Bake at 400 degrees for 30 to 40 minutes on a sheet pan and roast until golden brown and dry to the touch. Take the chickpeas out of the oven about 5 to 10 minutes before they finish roasting to dress them up with spices or fresh herbs. Finish off in the oven. Enjoy your Roasted Chickpea Snack while they're still warm for optimal crunchiness. Looking for some heat? Tia's Crispy Roasted Chickpeas with chili powder and crushed red pepper is a must.
More Delicious Snacks To Make At Home
Check out all of our favorite snack recipes. 
Learn About How To Make Snacks
Save your favorite snacks and organize your ingredients with McCormick Meal Planner.  Make meal prep simple by creating a Flavor Profile, so you can store your favorite recipes and create grocery lists for easy shopping.