Shopping List
ShoppingList_RecipeName
View Recipe>>
Ingredients
Shopping List
YOUR SHOPPING LIST IS CURRENTLY EMPTY
Plan Your Meals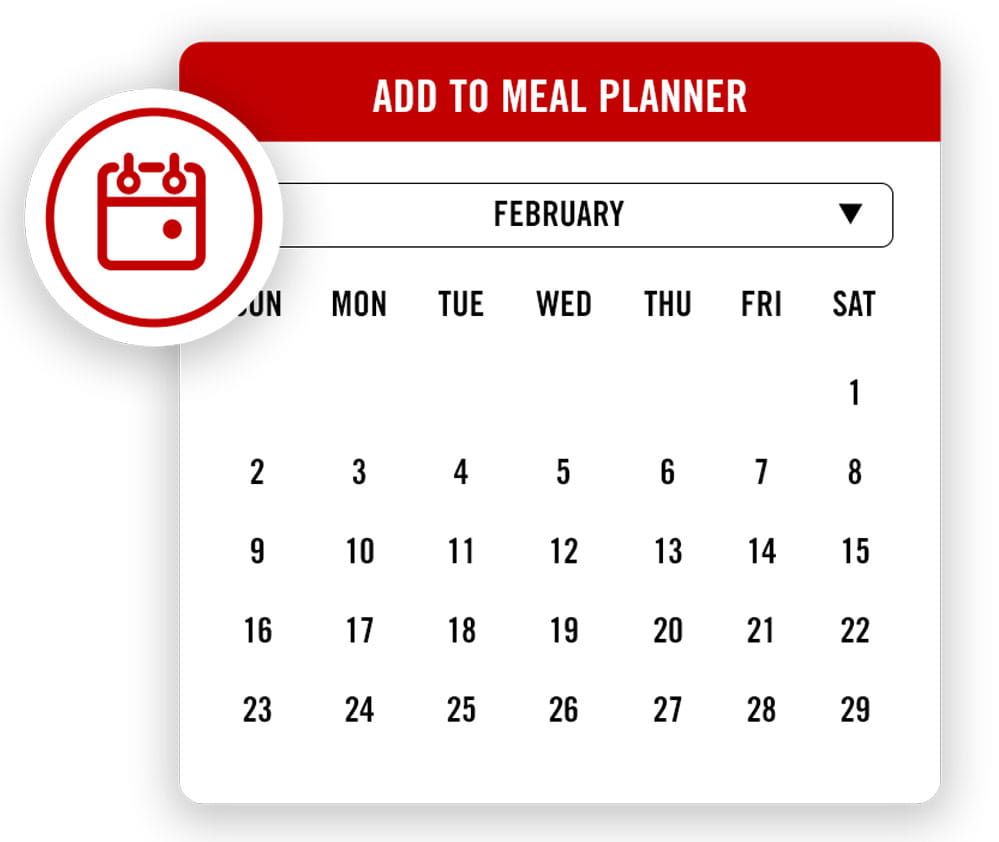 Go To Meal Planner
Tips & Usage Suggestions:
OLD BAY® Malt Vinegar Seasoning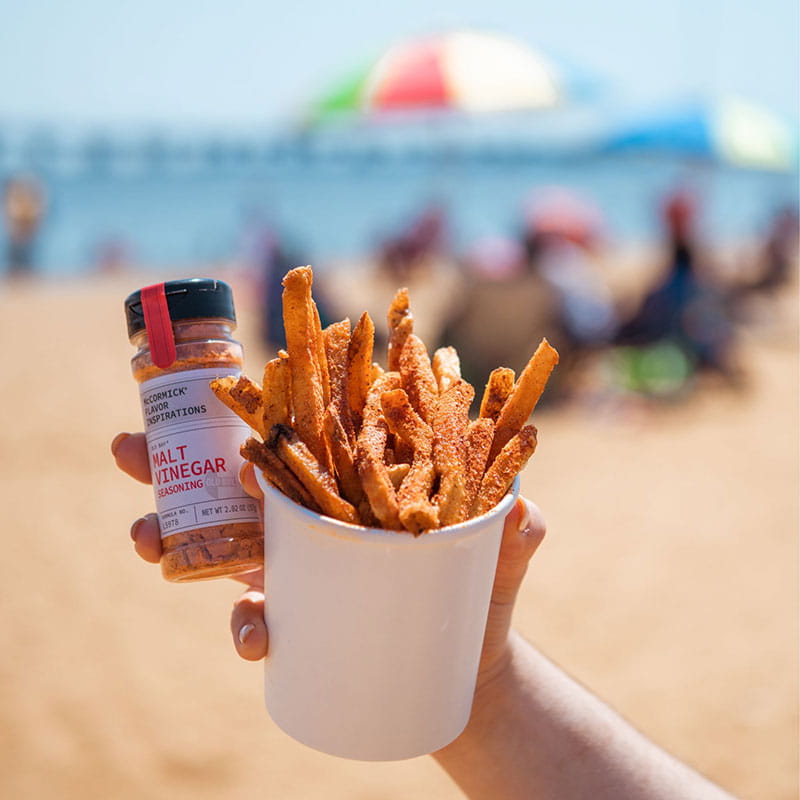 Homemade Boardwalk Fries
Cut 3 medium russet potatoes (about 1 ½ lbs.) into ¼-inch sticks. Place in large bowl. Add cold water to cover. Cover bowl and refrigerate at least 1 hour. Fill a large pot with at least 6 inches of canola or vegetable oil. Heat on medium-high heat until oil reaches 325˚F. Drain potatoes and pat dry with paper towels. Working in batches, carefully add potatoes to hot oil. Cook about 5 minutes or until light golden brown. Use a slotted spoon to transfer fries to paper towel lined baking sheet. Increase oil temperature to 375°F. Working in batches again, return cooked fries to hot oil. Fry until golden brown, about 3 to 5 minutes. Transfer fries to large bowl with slotted spoon. Add 1 1/2 tablespoons Malt Vinegar OLD BAY® Seasoning; toss to coat. Serve immediately.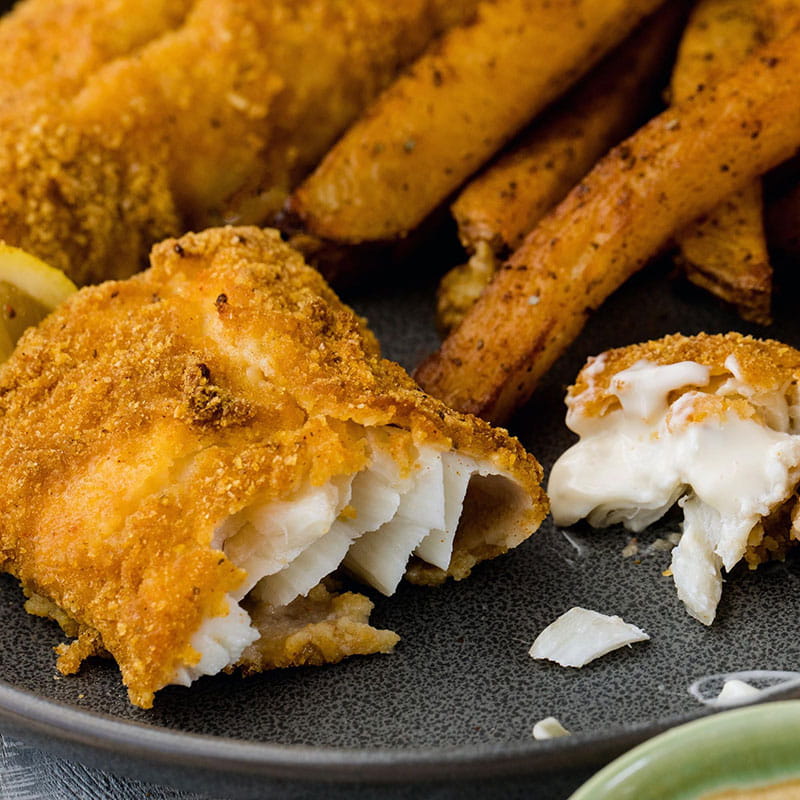 Tangy Old Bay Fish and Chips
Pour oil into large deep skillet or Dutch oven, filling no more than 1/3 full. Heat oil to 375°F on medium heat. (If using a deep fryer, follow manufacturers' instructions.) While oil is heating, mix 1 cup flour and 1 tbsp. Malt Vinegar OLD BAY® Seasoning in large bowl. Whisk in 3/4 cup beer and 1 large egg. Let batter rest 10 minutes. Dry 2 lbs. cod fillets with paper towels and sprinkle with 1 tsp. Malt Vinegar OLD BAY® Seasoning. Working in batches, dip fish into batter, allowing excess to drip off. Transfer battered fish directly to hot oil. Fry 4 to 6 minutes or until golden brown and cooked through, turning halfway through. Drain on paper towel-lined plate. Serve fish with French fries and sprinkle with more Malt Vinegar OLD BAY® Seasoning, if desired.