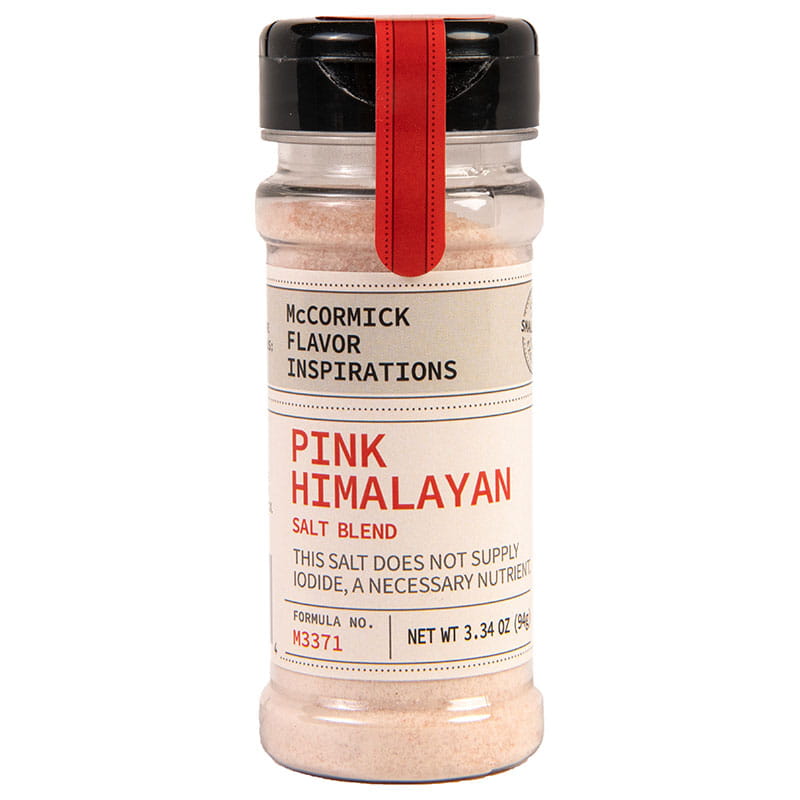 Tips & Usage Suggestions:
Less Sodium Pink Himalayan Salt
Enhance your favorite recipes with this blend of Less Sodium Pink Himalayan Salt! This unique blend of potassium chloride and Pink Himalayan Salt is perfectly balanced to deliver on all the flavor with 25% less sodium than regular table salt*. Mined in the depths of the Himalayan mountains near Pakistan, pink salt gets its color from trace minerals, like magnesium and calcium. The crisp, clean flavor of this blend complements steak, grilled meats, eggs, salads, vegetables and more. Use it to season, cook and bake just like you would with regular table salt! Sprinkle over dishes before bringing to the table or fill your salt shaker up tableside for the perfect finishing touch. You can't go wrong with this versatile blend!
*See nutrition information for sodium content. This product contains 430mg of sodium, regular table salt contains 580mg sodium per serving.