Shopping List
ShoppingList_RecipeName
View Recipe>>
Ingredients
Shopping List
YOUR SHOPPING LIST IS CURRENTLY EMPTY
Plan Your Meals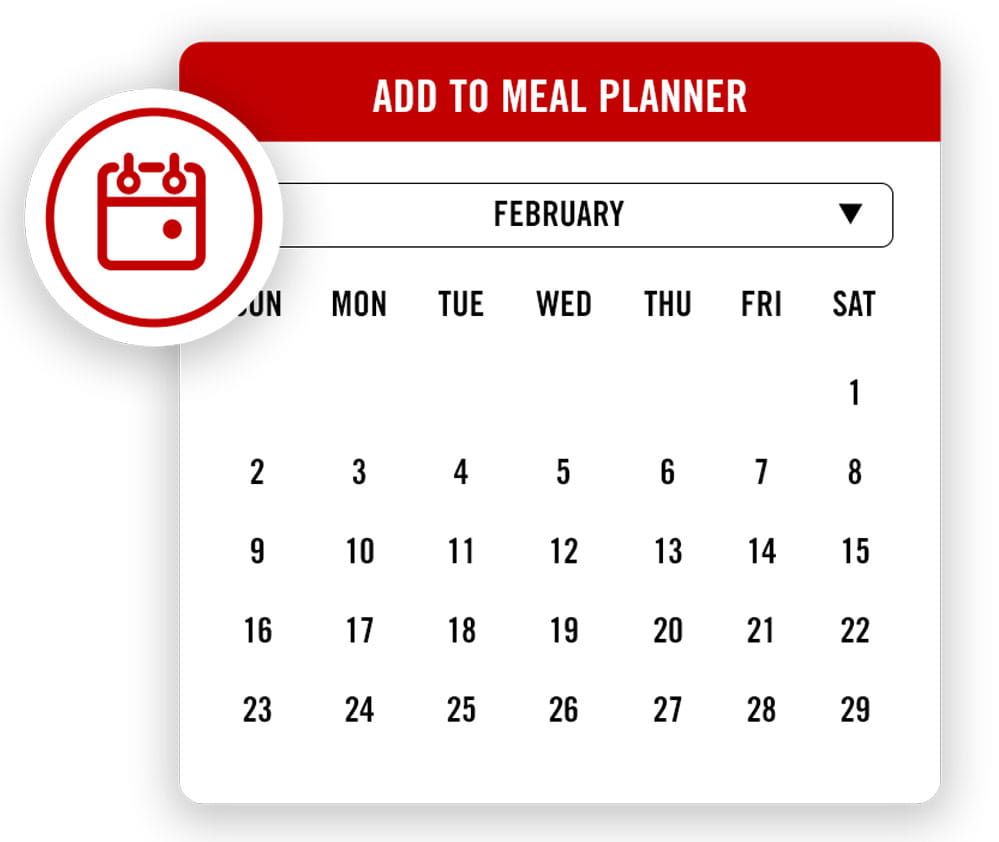 Go To Meal Planner
Tips & Usage Suggestions:
Garlic Asiago Seasoning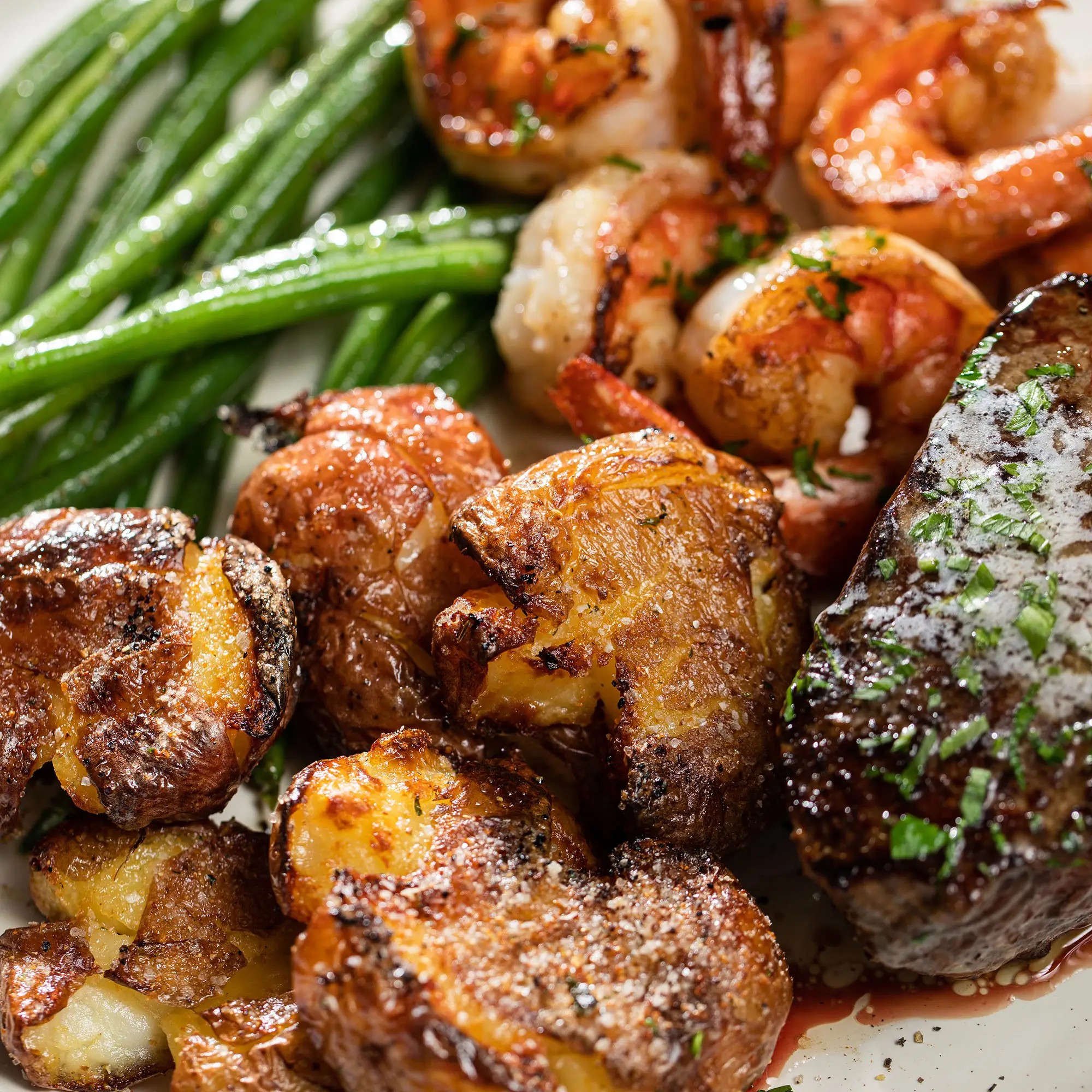 Pan Seared Chicken with Smashed Potatoes
Place 1 lb. baby yellow potatoes in large saucepan. Add enough water to cover. Stir in 1/2 tsp. salt. Bring to boil on high heat. Reduce heat; simmer 15 to 20 minutes or until potatoes are fork tender. Drain well. Let stand just until cool enough to handle. Place potatoes on large cutting board. Smash potatoes using a sturdy spatula, heavy mug or small pan. Set aside. Sprinkle 1/2 lb. thinly sliced chicken breast cutlets with 1 1/2 tsp. Garlic Asiago Seasoning. Heat 1 tbsp. oil in large deep skillet on medium heat until shimmering. Add chicken; cook 3 to 5 minutes per side until golden brown and cooked through. Remove from skillet; keep warm. Heat 2 tbsp. oil in same skillet on medium-high heat. Add potatoes; cook 3 minutes per side or until golden brown and crispy. Remove from skillet and sprinkle evenly with 2 tsp. Garlic Asiago Seasoning. Slice chicken and serve with smashed potatoes.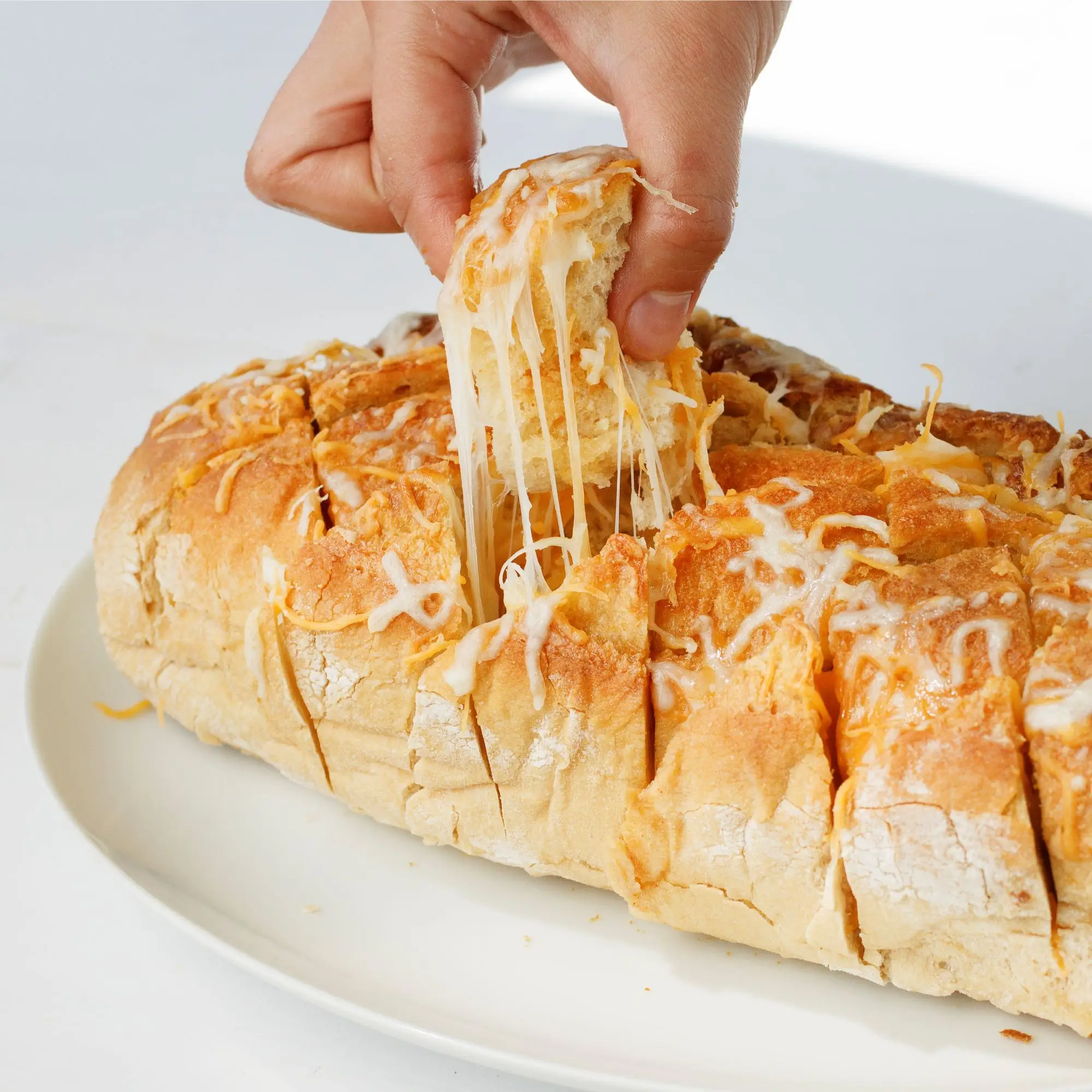 Cheesy Pull-Apart Bread
Preheat oven to 350°F. Cut 1 loaf Italian bread diagonally without cutting all the way through. Repeat in the opposite direction to create a diamond pattern. Mix 1/2 cup melted unsalted butter and 2 tsp. Garlic Asiago Seasoning in small bowl. Brush over bread, pushing into cuts to soak into bread. Sprinkle with 1/2 cup each shredded mozzarella and Cheddar cheese, pushing cheese into cuts. Place bread on large foil-lined baking pan. Bake 15 to 20 minutes or until cheese is melted. Serve with marinara sauce.