Usage Tips
Shake 2 teaspoons Seasoning per 1 pound of chicken before grilling or broiling.
Nutritional Information (Serving Size: 1/4 tsp. (0.8g))
0

Calories

0 g

Total Fat

0 mg

Cholesterol

170 mg

Sodium

0 g

Carbohydrates

0 g

Fiber
Ingredients
Salt, Onion, Spices and Herbs (Including Paprika), Roasted Garlic, Annatto, Citric Acid, Dill Weed Oil, and Extractives of Coriander.
UPC Code (Size)
52100002088 (2.75oz) Create your flavor profile
Find just-for-you recipes, save favorites and more when you customize your Flavor Profile.
Featured Recipe
Air Fryer Corn on the Cob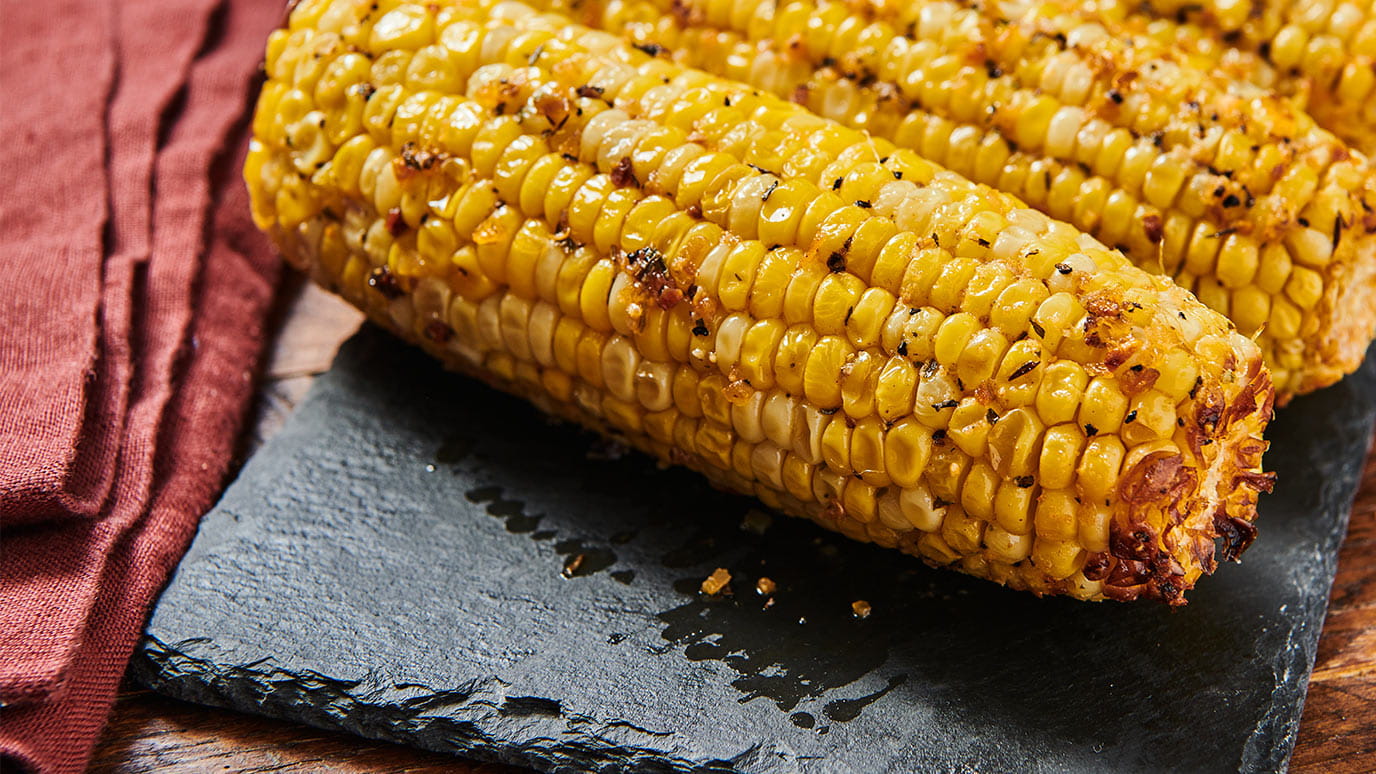 Air Fryer Corn on the Cob
Grilled Polenta with Charred Tomatoes
Grilled Polenta with Charred Tomatoes
Shrimp & Sea Scallop Kabobs
Shrimp & Sea Scallop Kabobs