Memorial Day is the bright spot of sunshine at the end of a long, snowy winter. It's also the perfect excuse to dust off the grill, tell your friends and family to don their new all-white outfits and throw a soirée to celebrate the patriotic start of the summer.
Whether you're planning a picnic-style party in the park or an at-home backyard bash to kick off the summer fun, we have you covered with the perfect 2018 Memorial Day recipes. From entrees and sides straight off the grill to desserts and drinks, here are some ideas for a Memorial Day cookout menu that will spotlight the most refreshing flavors of the season and give your spread a dash of the festive red, white, and blue.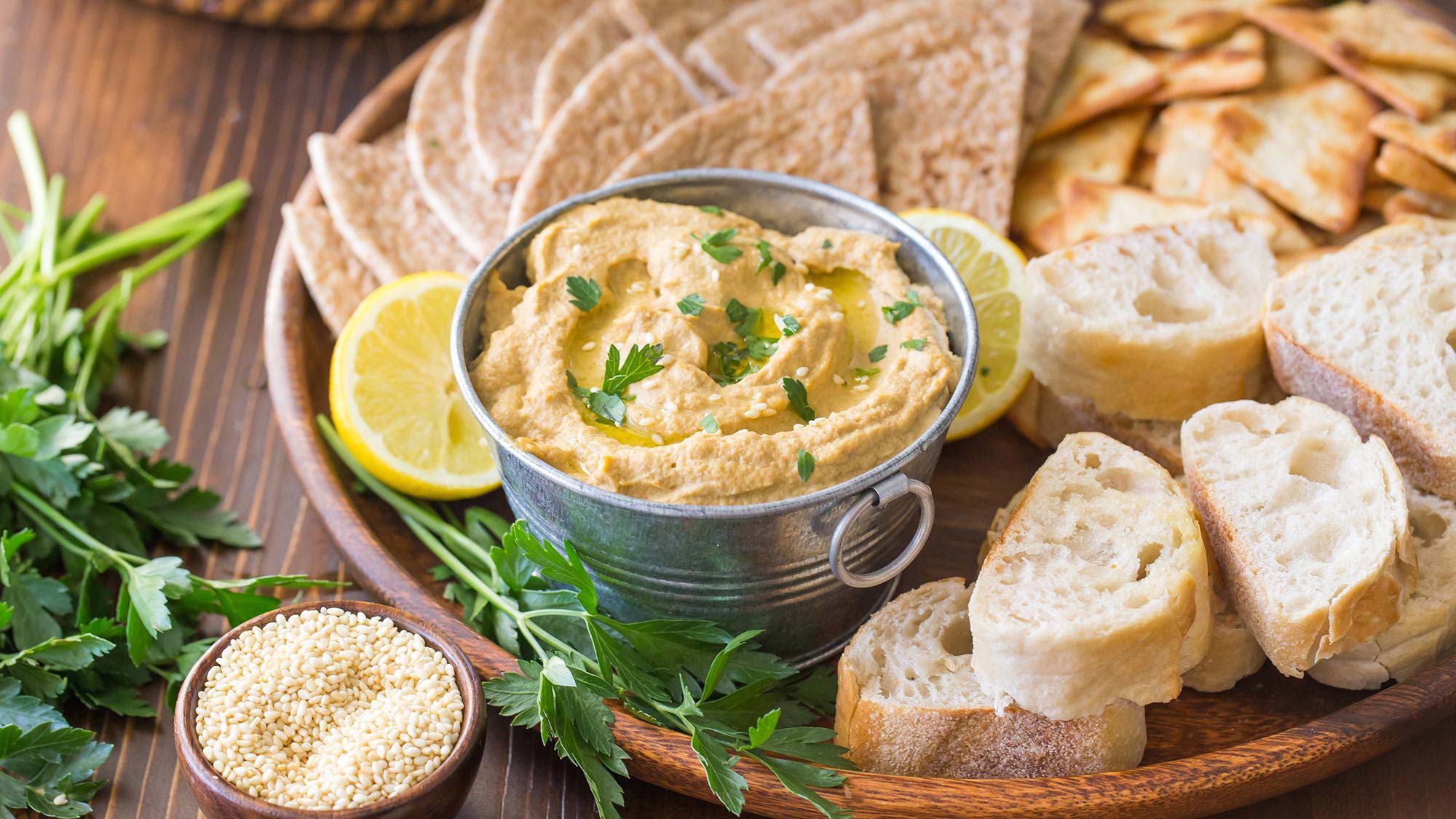 Memorial Day Appetizers
A selection of dips is an easy way to get things started and let your guests mix and match. Serve up tons of fresh spring veggies with roasted carrot yogurt dip, some smoky baba ganoush, or this savory tomato and roasted red pepper dip seasoned with a medley of spices (think paprika, cumin, and garlic powder).
For a heartier appetizer, load up your picnic blanket with the traditional Southern staple of deviled eggs (stick with this classic deviled egg recipe or take the flavor up a notch with this smoky mustard version). Get creative and whip up some easy Mediterranean bruschetta toasts. Season tomatoes, cheese, and French bread with a little oregano and basil, and you'll be begging your guests to leave room for the main course.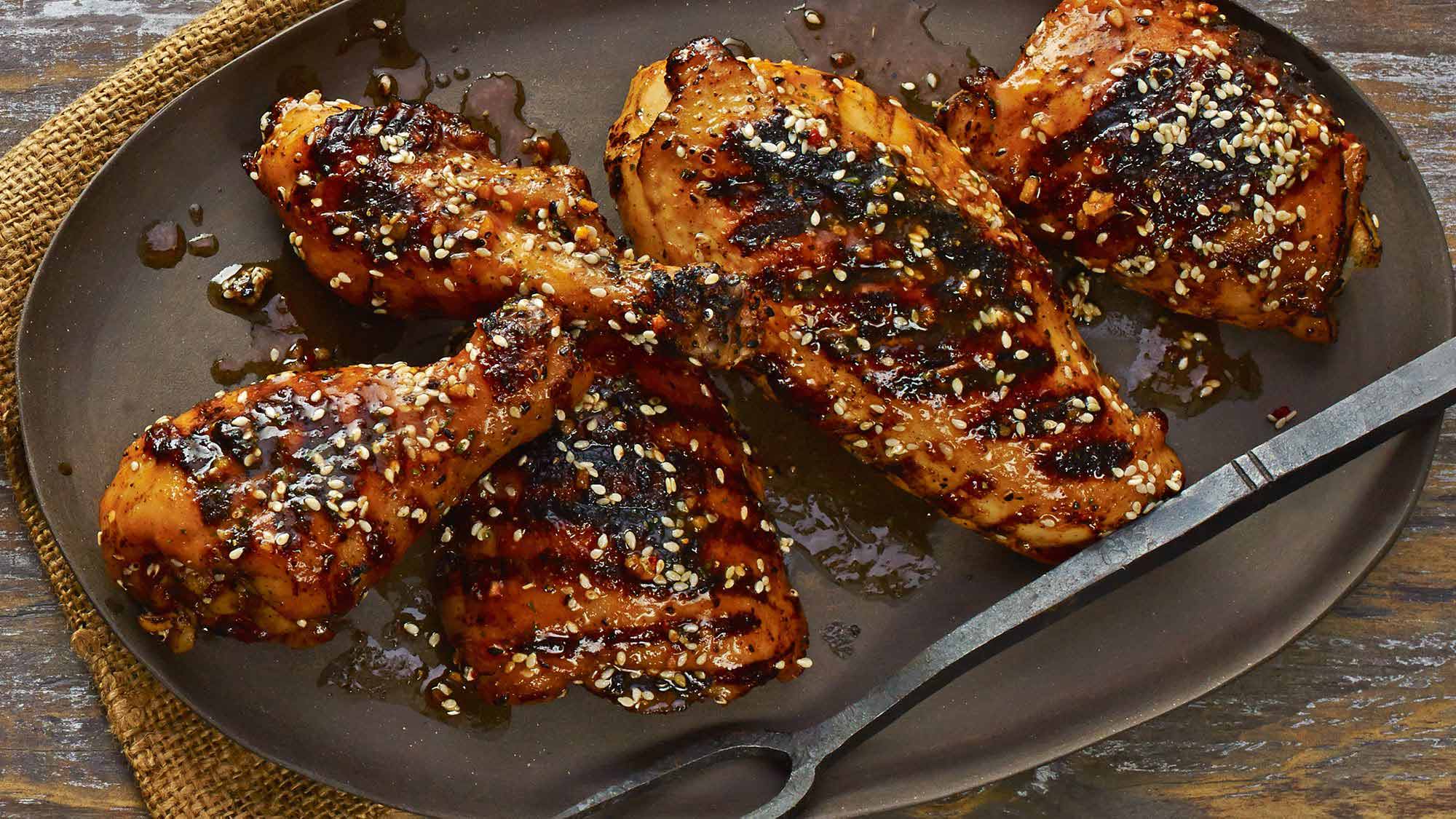 Memorial Day Grilling
Grills go with summer like corn goes with cob. For an instant hit at your backyard bash, pull out your McCormick Grill Mates Barbecue Seasoning and get to shaking it over your choice of burgers, chicken, ribs, wings, or steak. Meat plus seasoning is the easiest way to create a feast when you're grilling. Feeling a little more ambitious? Serve up some Old Bay barbecue chicken. Or, go meatless with a platter of BBQ pulled jackfruit spiced with lots of smoked paprika that your vegan friends are sure to love. You may be asking yourself: what is tempeh? Read our fermented foods article to find out and learn about the top fermented foods you should try this summer.
Looking for more tasty Memorial Day recipes on the grill? Impress your cookout guests and add some charred, BBQ flavor to the mix with these tasty grilling recipes.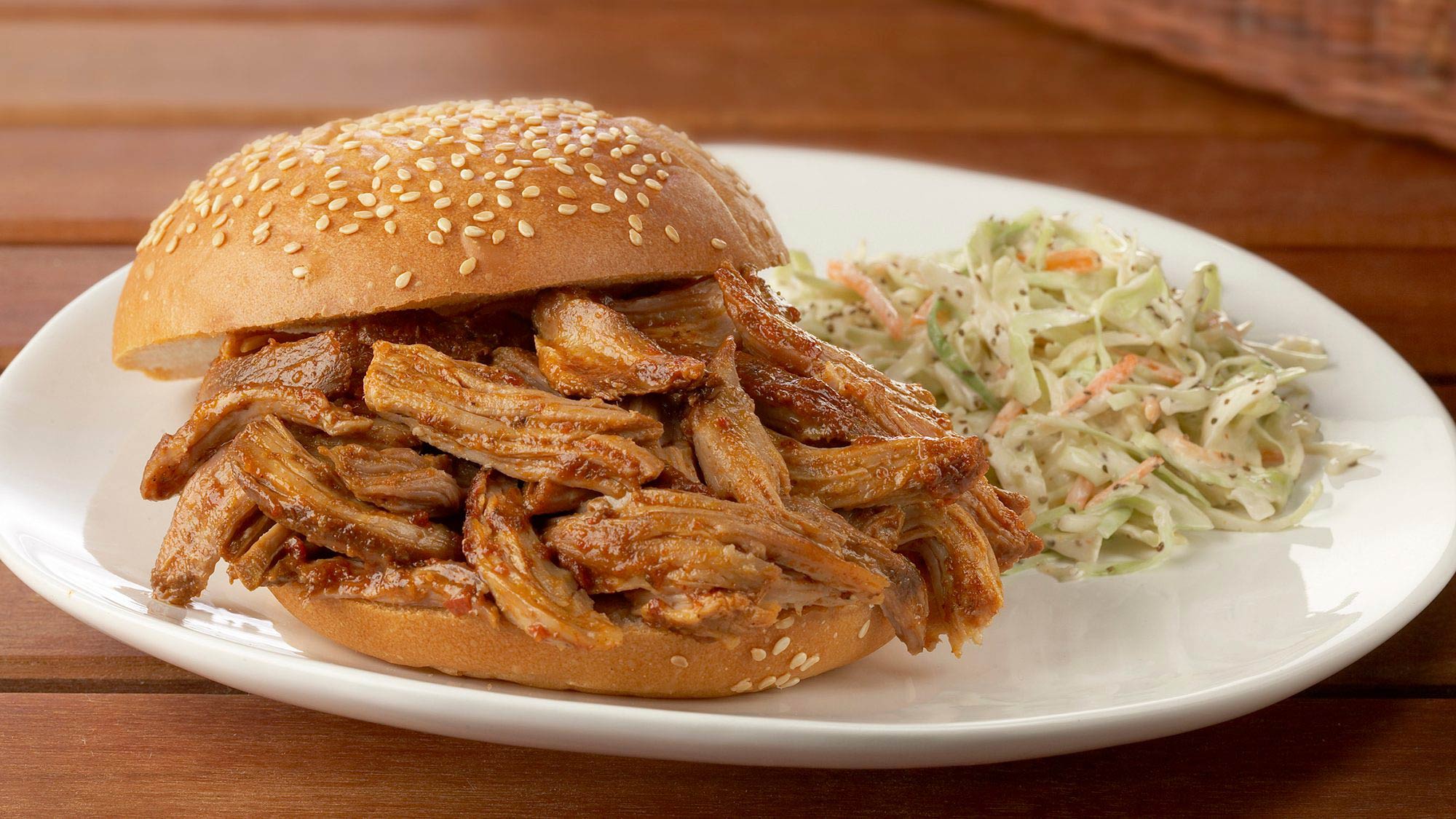 Memorial Day Entrees
If your grill isn't quite ready to be fired up, create an Instagram-worthy entree course in the kitchen instead. For an easy meal with little prep, roast up this mouthwatering pulled pork slow cooker recipe. Impress your guests with a seafood dish like this delectable citrus salmon with orange relish and paprika or this herb-crusted salmon recipe topped with a wine, herb and lemon rub. For the meat lovers out there, this palate pleasing steak with red wine mushroom sauce recipe does the trick with its distinct mix of earthy mushrooms, rich wine, and flavorful spices like thyme and garlic powder.
Craving burgers? Try this tasty classic burger recipe – or, if you're looking for a little more oomph, this jalapeno bacon burger recipe is the perfect addition to your Memorial Day BBQ! Check out more grilled burger recipes here.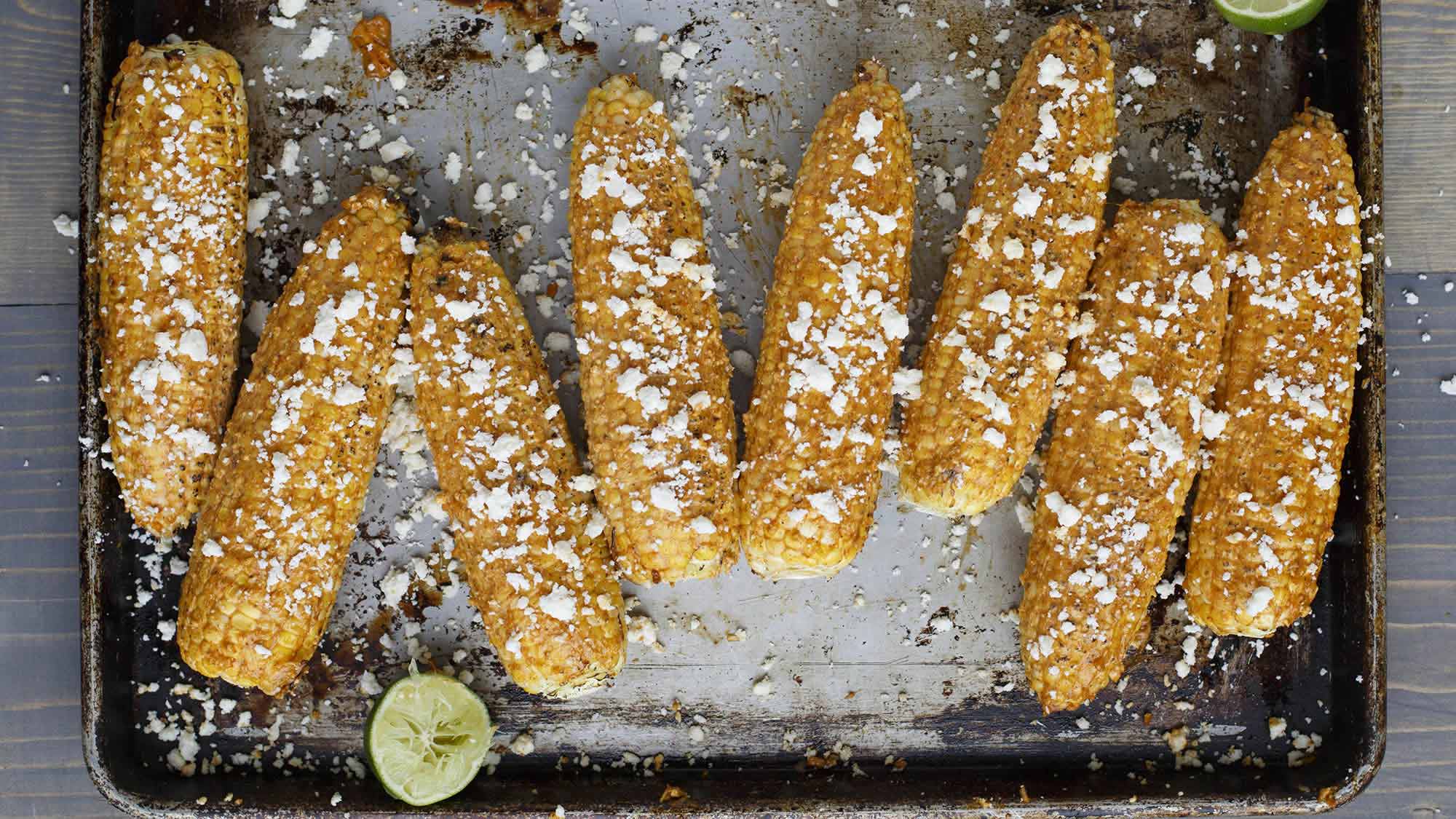 Memorial Day BBQ Side Dishes
It's not just meat that can be tossed on the grill. Some of our favorite summertime vegetables are best-served piping hot. Pair your favorite fruits and veggies with the secret spice that makes them shine, like Mexican street corn, grilled fruit and veggie kabobs with brown sugar and Caribbean jerk seasoning and grilled watermelon steaks sprinkled with lemon zest, warm rosemary and walnuts).
But don't let your fancy grill work overshadow the tried-and-true dishes that have become summer gathering must-haves. We're talking potato salad, delicious summertime slaw (ground mustard gives it that zest), and some cheesy sausage cornbread.
Take your Memorial Day side dishes to the next level with our grilled potato salad recipe with savory red potatoes and vegetables. Craving even more grilled vegetable options? Learn how to make grilled vegetables here!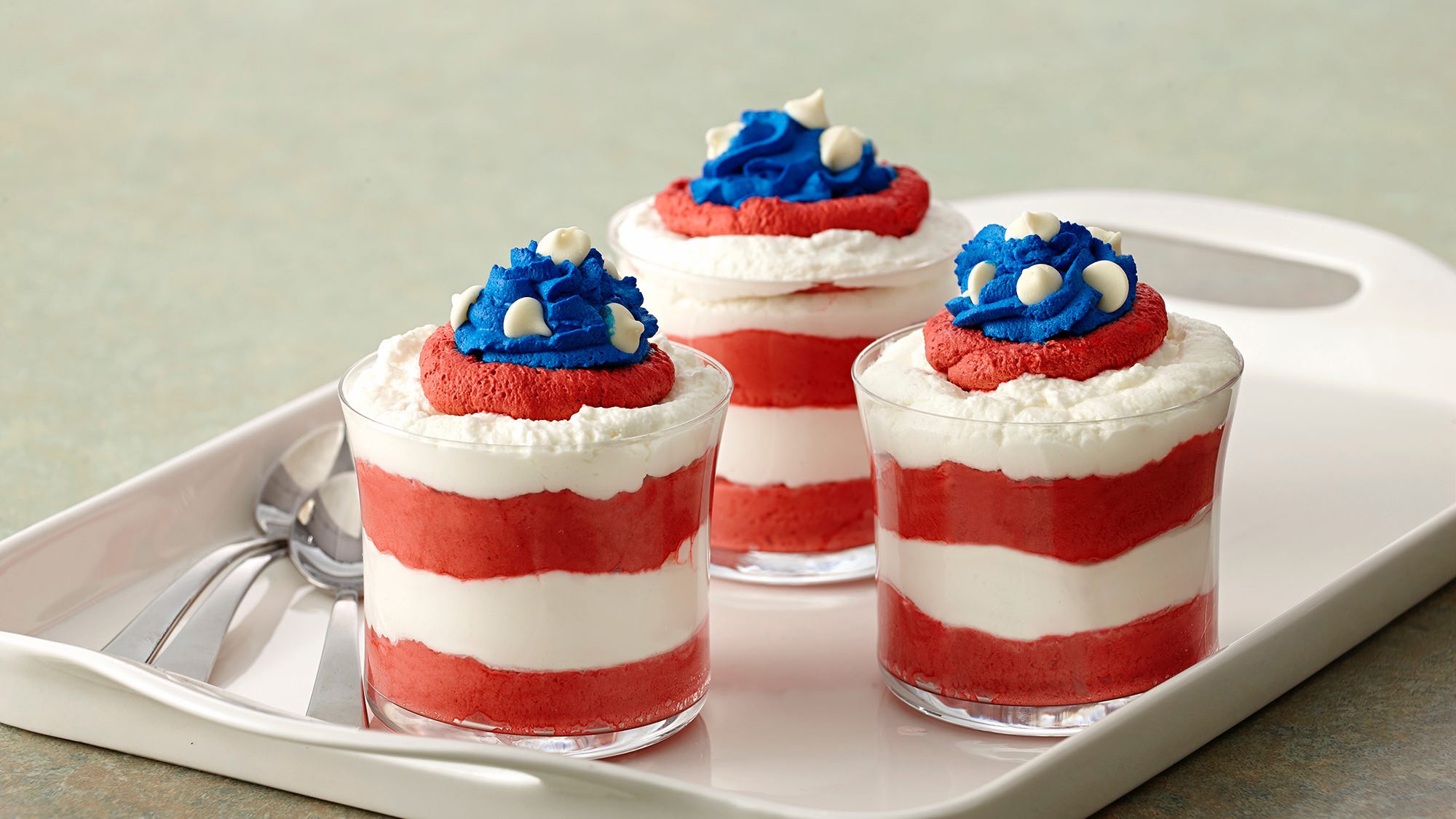 Memorial Day Desserts
You're never fully fed without some dessert! This is the course where you can really let the patriotic roots of Memorial Day shine. For easy, but impressive sweet treats, whip up some red, white and blue mousse parfaits or this red, white and blue cake that pays homage to the American flag. If you're feeling a little fancy, get festive with a grilled angel food cake with peppered berries and vanilla cream or blueberry cardamom mini pies with a little spice to offset all that sweet. The little ones are easy to please when it comes to dessert, so they're sure to enjoy some cotton candy grape pops. These pops are fun, festive and full of fruit!
Looking for more dessert recipes for your cookout? This light and colorful meringue cookie recipe is the perfect mid-day snack – or, go bolder with the full-bodied, moist flavor of this vanilla and cream cheese frosted red velvet cake recipe.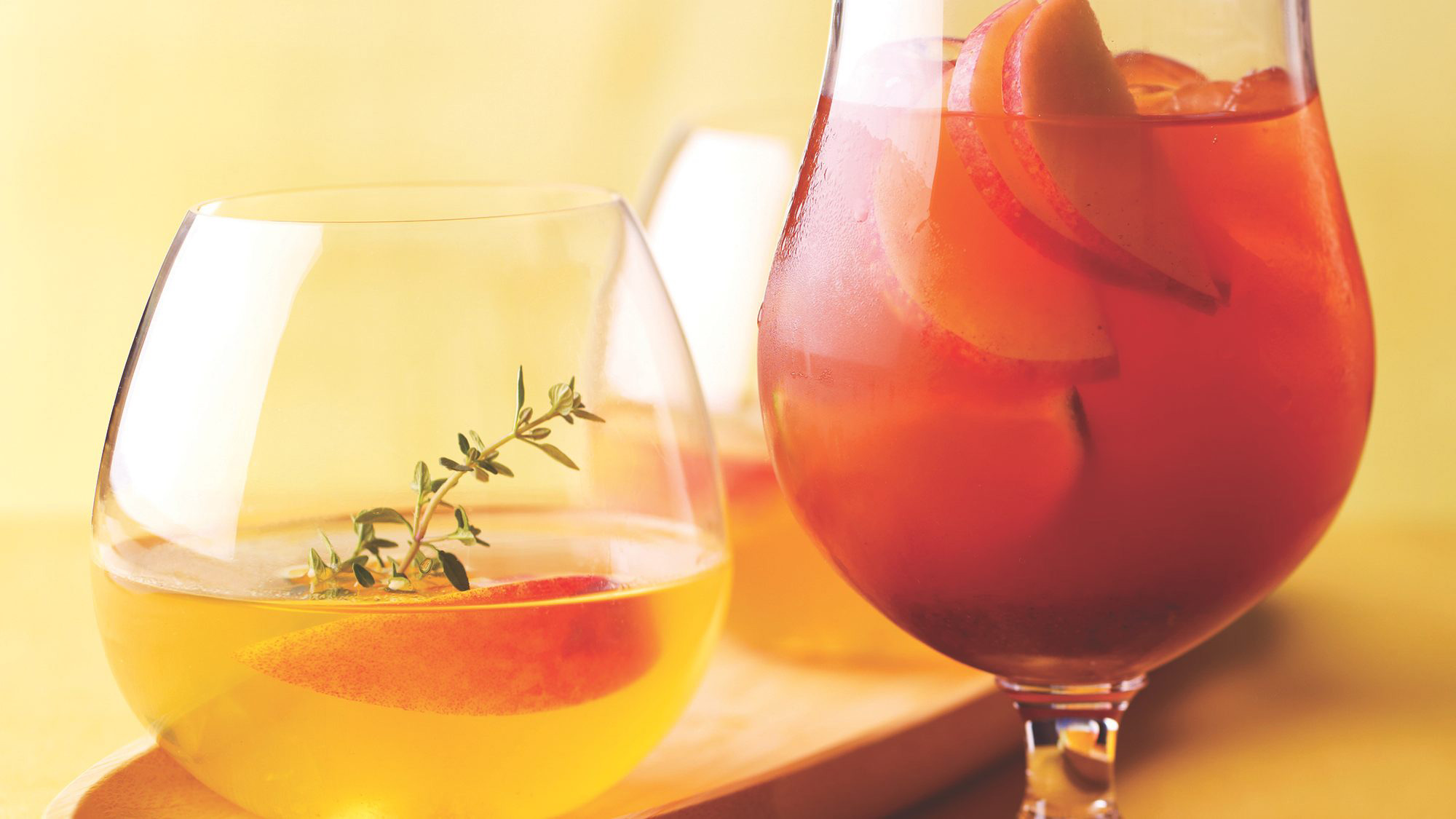 Memorial Day Drinks
When the meat's been grilled and the sides dished out, it's time to sip some refreshing cocktails to wash down that feast. Say cheers to the new season with pitchers of flavorful—and refreshingly cold—iced tea. Rosemary infused green iced tea and hibiscus clove iced tea combine the delicious flavors of the season with tons of sassy spice.
If you want to up the ante with something a little more adult, go the sangria route. The options are nearly endless—sparking rosé, red summer, sparkling ancho hibiscus, or a simple sangria liberally garnished with grilled fruit. Combine your two favorite food groups and eat your drinks courtesy of some frosty and delicious frosé popsicles (don't skimp on the raspberry extract). Don't forget to add margaritas into the mix - this frozen strawberry margarita recipe is sure to impress. Your Memorial Day feast will be hard to top!
Looking for even more drink recipes to keep cool? Check out more Memorial Day cocktails here!